Back Local Beer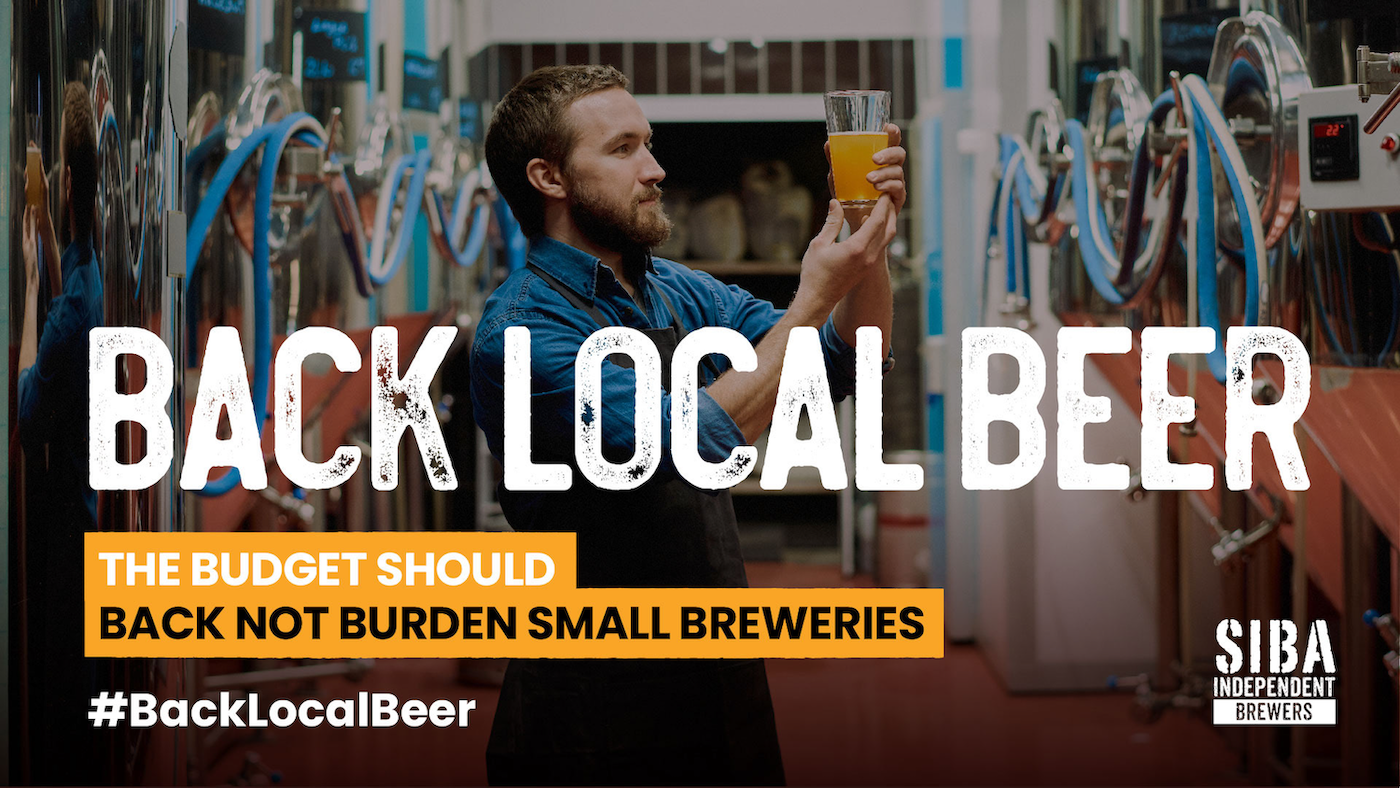 SIBA are calling on the Government to #BackLocalBeer in the Budget with positive reform of Small Breweries Relief, not burden them with another Tax rise.
The Government's proposed tax hike could see some of Britain's small brewers fighting for survival. The proposed changes will mean that over 150 small independent breweries will have to pay more in beer duty, while those larger in size will pay the same amount or even less than before.
This 'reverse Robin Hood' system will put local businesses at risk which have been amongst the hardest hit during Covid. On top of this, the Government is planning to move SBR to being calculated on a cash basis which will likely erode support over time, hitting every single small local brewery. SIBA has campaigned for positive reform of beer duty which allows brewers to grow, but doesn't penalise the smallest brewers in the process.
Small Breweries' Relief is a tax system which means smaller breweries pay a more proportionate amount of beer tax on the small amount of beer they produce compared to the global giants. This has been crucial in the growth of independent craft breweries across the UK over the last twenty years. The trade body for independent breweries, the Society of Independent Brewers (SIBA), is calling for Government to protect small brewery businesses and commit to not raising the tax small breweries pay. It also wants the Government to drop its plans to move to a 'cash basis' which could freeze the level of support for all time.
Under the new proposals the definition of what constitutes a small brewery has been more than halved, from 5,000Hl to 2,100HL, which in real terms means that more than 150 local independent craft breweries will be worse off because of what Government has announced – breweries which have been amongst the hardest hit during Coronavirus and have received little support to keep them going.
---
How can you help?

Download content from the above assets folder which contains a template letter to write to your MP plus social media assets including static images, videos and GIFs.
If you are a non SIBA Member brewery, publican, or member of the public who supports small breweries enter your email address below and we will keep you informed of how you can lend support:
---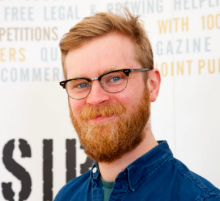 SIBA CEO James Calder
"Independent breweries have been left high and dry by the Government during Coronavirus, so to hit them now with a proposed tax rise will be devastating. During lockdown small brewers have seen beer sales drop by on average 80%, and just as they are taking their first steps back into normality the news of a proposed Tax Hike has caused a huge rift in the industry"
For some breweries the rising tax bill could force them into closure and for many others it will stifle growth, as breweries delay growth in order to remain small to stay below the level at which beer tax starts to rise. It's a huge own-goal by a Government aiming to kickstart our economy, stimulate growth, and get local businesses thriving. The fact that Government have signalled tax rises for small brewers, but not telling us by how much is further adding to the uncertainty, worry and anger. We need Government to reverse the decision, or publish the detail of their proposals so we know who are the winners and losers, and by how much." James Calder, SIBA Chief Executive.
---
Overview of the issue:
The Treasury has announced a tax rise on at least 150 small independent breweries.
A small brewery may have to pay up to £44,000 extra per year, putting jobs and their recovery from Covid at risk.
It proposes curtailing support through a cash cap and putting it on a 'cash basis', which could see the scheme eroded away for all small breweries.
It will be introduced in January 2022, giving businesses hit by Covid little time to prepare.
The detail:
Small Breweries' Relief (SBR) exists to help smaller craft brewers compete in a marketplace dominated by large and global brewers. Introduced in 2002 it is used by brewers to invest in their businesses, create new jobs and compete with global companies. It allows smaller breweries who make less beer to pay a more proportionate amount of tax, like lower earners and income tax.
SBR is responsible for the boom in craft brewing with small independent breweries employing around 6,000 full time equivalents and directly contributing around £270 million to GDP each year.
For brewers that produce up to 5,000 hectolitres (hl) a year (approximately 900,000 pints, enough beer to stock 15 pubs for a year) it means a 50% reduction in the duty they pay. Above 5,000hl brewers pay beer duty on a sliding scale, up to the same 100% rate that global brewers pay.
Treasury proposals:
The Treasury announced on 21 July 2020 that the 50% duty threshold would be reduced from 5,000hl to 2,100hl – a tax rise for every small brewery that produces between 2,100 and 5,000hl – at least 150 small businesses around the UK.
It also announced it would be placed on a 'cash basis' which will result in greater financial insecurity for breweries and could erode away all the support from SBR over time.
In January 2021, the Treasury published its technical consultation which outlines five new models, which could see small breweries in the worst case scenario contributing up to £44,000 extra per year, whereas breweries many times larger benefit up to £145,000.
It considers providing even greater support to much larger breweries, some 20x as large, by extending SBR above 60,000hl but does not include an opportunity to reconsider reducing the 50% threshold from 5,000hl to 2,100hl.
The Treasury's analysis is based on widely varying production figures to justify reducing duty relief for at least 150 small independent brewers. It relies on a theorised "sweet spot" below 5,000hl, but its conclusions show that there is no clustering of breweries as would be expected if this existed.
The Treasury has ignored its own survey that shows 73% of small brewers are content with SBR and 72% do not believe that those over 2,500hl should receive less relief.
Changes are to be introduced in January 2022, at a time when small breweries will be entering the long road to recovery from the pandemic. This leaves little time for businesses to prepare.
What SIBA are calling for:
That the Treasury should not make any changes to relief for any brewers below 5,000hl. Reducing the threshold to 2,100hl threatens the future of the craft beer industry, local jobs and ultimately consumers losing out with less variety and choice of beer in the UK.
That the Treasury should not introduce a cash cap or put it on a cash basis, which could erode the support over time.
That there should be transitional support for those impacted by the changes.
Further information:
For background information on SIBA's policy visit: https://www.siba.co.uk/the-futue-of-small-breweries-relief/
In the news: