About SIBA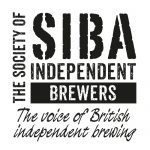 Introduction to SIBA
SIBA, the Society of Independent Brewers, was established in 1980 to represent the interests of the growing number of independent breweries in Britain.
SIBA currently represents around 750 independent craft breweries and our vision is 'to deliver the future of British beer' as the 'voice of British independent Brewing'.

As well representing our independent craft brewing members in the press and lobbying government on behalf of brewers, SIBA also run regional and national independent beer awards for cask, keg, bottled and canned beers, host regional meetings for the benefit of members as well as the UK's biggest beer & brewing trade event BeerX UK in Liverpool.
Small Breweries' Relief
SIBA successfully campaigned for Progressive Beer Duty (PBD), also known as Small Breweries' Relief (SBR), a system which allows small breweries to pay less tax on their products and which came into effect in 2002 following over a decade of political lobbying from SIBA. The system has been hugely successful and led to significant growth the number of independent craft breweries in the UK.
In June 2018 SIBA published new proposals for how Small Breweries' Relief (SBR) can be enhanced to encourage job creation, investment and growth in British independent brewing whilst protecting our flourishing small craft brewers.


Alongside these recommendations SIBA published its model for reform, outlining how changes can be made to the relief curve and what this means in cash terms on every barrel of beer brewers make. SIBA also published a report from the respected Centre for Economic and Business Research (CEBR), which examines how SBR is working and how it can be reformed.

Assured Independent British Craft Brewers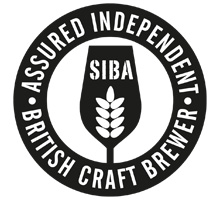 The 'Assured Independent British Craft Brewer' initiative is run by the Society of Independent Brewers (SIBA), who ensure that any beers which carry the Independent Craft Brewer logo are relatively small, independent and brewing quality beer.
The logo is used on pumpclips, beer bottles, can labels, and at many beer festivals across the UK, and wherever it appears the beer will have been made by a truly independent craft brewery.

More information on the initiative can be found via www.indiecraftbrewers.co.uk – or if you're a British brewery and want more information about using the seal please click here.