SIBA Sustainability Strategy
SIBA's sustainability strategy sets out plans for helping independent breweries to meet the ambitious Net Zero targets set by the Government.
The practical 'Brewing our way to Net Zero' (low res version here) sustainability strategy sets out how independent breweries can achieve their Net Zero obligations with help and support from SIBA as well as examples from breweries that lead the way.
SIBA has identified six key areas on which they will focus to help small breweries achieve the Net Zero targets, these are: Energy Use, Ingredients, Transport & Logistics, Packaging & Recycling, Solid Waste Management, and Water.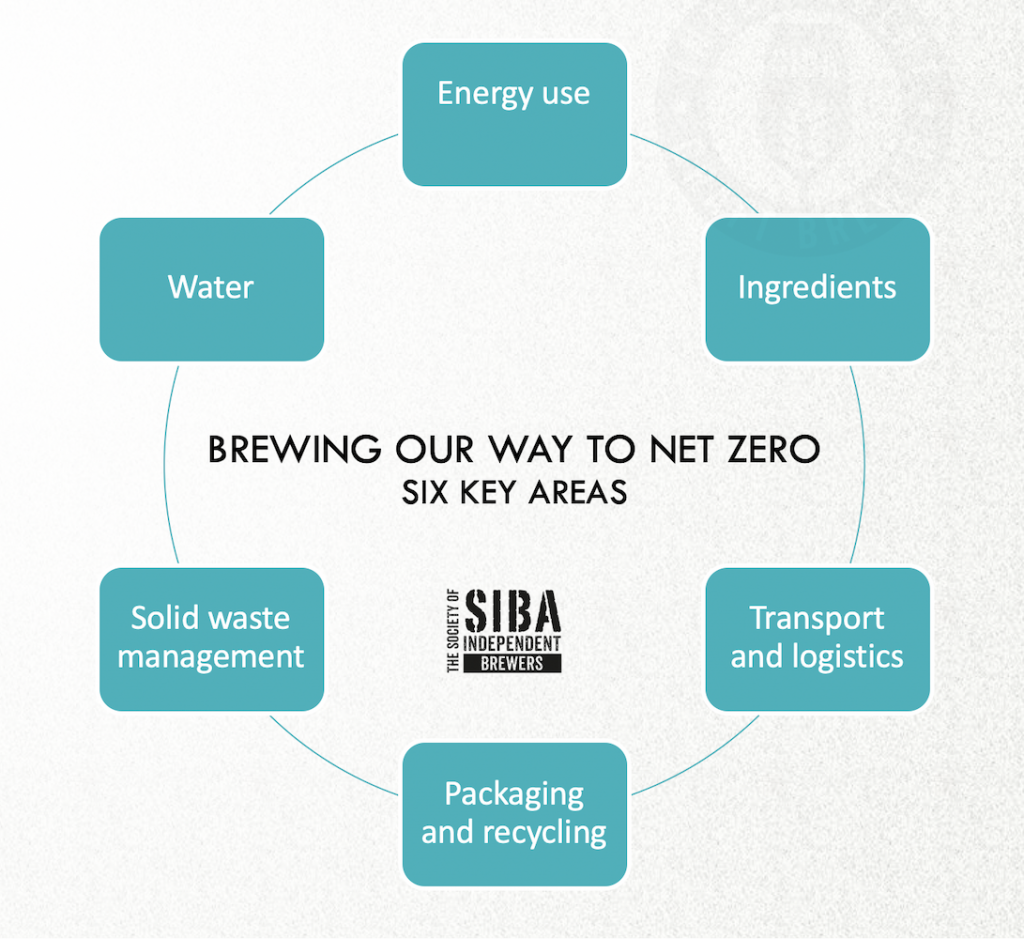 Within each of the key areas SIBA has set out short, medium and long-term goals to achieve Net Zero for the independent brewing sector by 2045 – 5 years ahead of the Government's legally binding Net Zero emissions targets, which dictate Net Zero emissions by 2050 and to reduce national emissions 78% by 2035 and 68% by 2030, compared to 1990 levels. SIBA's role is to assist members to calculate, identify and reduce carbon emissions by working with supplier associates and others to set out ways to do so in an economic rational way and by lobbying Government to reduce regulatory burdens and to introduce technological assistance, financial support and grants. SIBA has outlined seven pledges to:
Work with partners to develop a calculator that is relevant to the independent brewing sector
Develop a benchmarking exercise for 2024 that will be carried out every three years to monitor progress
Develop detailed guides for each of the six key areas to help breweries make decisions to move to Net Zero
Work with supply associates and others to understand their sustainability strategies and communicate this to members
Support a pathway for the development and introduction of new technology such as CO2 capture
Identify and campaign for regulatory changes to make it easier for breweries to meet their Net Zero obligations
Lobby for grants and support from Government to meet the costs of Net Zero.
You can read the full strategy here or a low res version here.