AGM & Members' Conference 2021
This year SIBA's AGM and Members' Conference will be held virtually. The Annual General Meeting will be held on Tuesday 8th June, beginning at 10.00am and followed immediately by the SIBA Members' Conference 2021 sponsored by Napthens Solicitors.
Timings & Logging In
The combined SIBA AGM & Members' Conference is set to run from 10.00am until 1.00pm, Tuesday 8th June. Joining and voting details have been sent to every member in advance of the meeting from our chosen partner CIVICA.
Running Order
10.00am – SIBA AGM
10.20am – SIBA Members' Conference Welcome & Chairman's Address
10.40am – Napthens Headline Sponsor Talk
11.00am – Standing Orders
11.05am – Resolution 1
11.20am – CEO's Address
11.40am – Financial Update
11.50am – Guest Speaker: Kate Nicholls, UKHospitality
12.10pm – Resolution 2
12.25pm – Guest Speaker: Henok Fentie, Omnipollo
12.45pm – Q&A (15 mins)
01.00pm – Finish
AGM Documents
All the AGM 2021 documents are now available to view on the SIBA Toolbox. Please login to the Toolbox and on the homepage you will see a box titled "SIBA AGM 2021 – Documents", in here you will find a number of documents which you can download.
Speaking on Resolutions
This year the challenges of holding a virtual AGM / Conference integrated with a robust voting platform mean that only the proposers and seconders of resolutions along with the Chairman, the Chief Executive and the Company Secretary will be live via Zoom. There will be an unavoidable 20-30 second delay between presenters speaking and the live video stream seen by members on the Civica platform.
To avoid delays and "dead air", we are asking members who wish to contribute to debates to use the Q & A / Chat function on the Civica platform. These views, comments or questions will be passed to myself as Chair to read out on your behalf.
If you know in advance that you wish to speak live on a resolution, please let the Company Secretary  – sara.knox@siba.co.uk know in advance to express your interest in doing so. This will allow us to share with you the relevant Zoom video link to join the live feed at the appropriate time.
If you decide on the day that you wish to contribute in person you are asked to express that interest as early as possible via the Q&A / Chat link on the Civica platform. We will endeavour to accommodate your wishes but as the Standing Orders make clear it will be at the Chair's discretion as to how many speakers will be called to speak on any resolution.
---
In Association with Napthens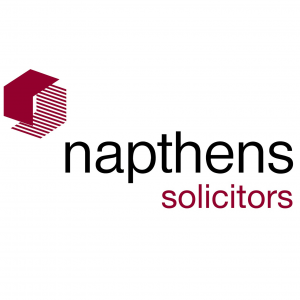 The SIBA Members' Conference is being presented in association with Napthens Solicitors. Napthens provides legal services to businesses and are specialists within the brewing industry, offering SIBA Members' a free 1 hour legal helpline and a host of other specially tailored services. Structured into specialist departments, Napthens have around 240 staff including 27 Partners and operate from offices across the North West.