Digital Beer Awards
In partnership with Croxsons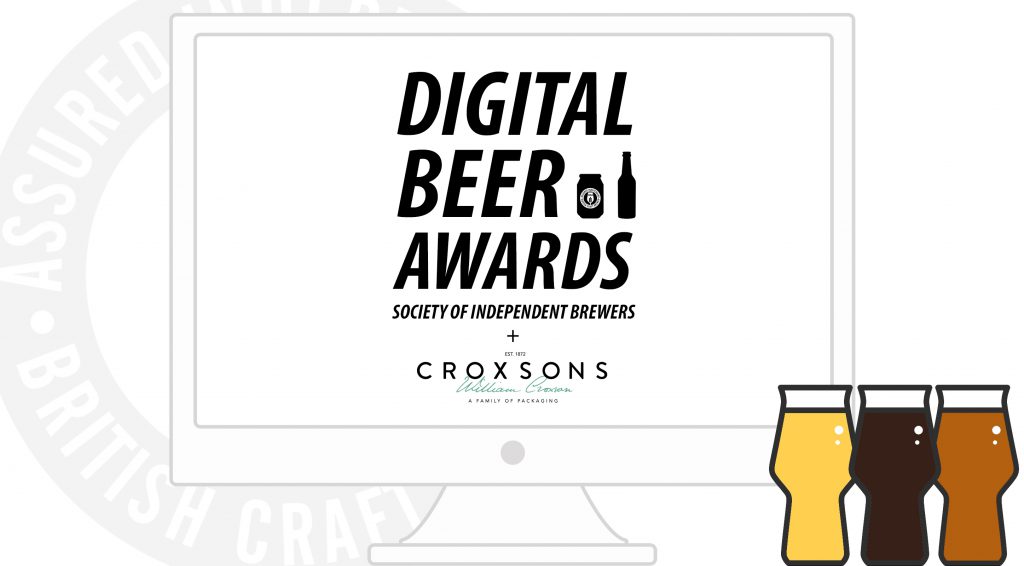 The SIBA 'Digital Beer Awards' are open to independent breweries across the UK and are  judged by carefully selected and experienced beer judges across the full range of SIBA bottle and can categories (using BJCP beer style guides).
The judging sessions are scheduled to take place live via Zoom, with each judging 'table' captained by a trained beer sommelier, following internationally recognised guidelines around beer style, colour, aroma and flavour.
"The Digital Beer Awards are a landmark competition in the UK and open to all independent breweries, many of whom have massively increased the amount of beer they put into bottle and can as a result of pubs being closed during Coronavirus lockdown. Even as pubs are set to reopen it is unclear when beer competitions and judging sessions will be able to take place, so we have worked tirelessly to deliver a modern and safe way to find the very best craft beers in the UK." James Calder, SIBA Chief Executive.
How to enter
To enter the Digital Beer Awards awards simply complete the entry form here in full before close of play Friday the 3rd July 2020. Beers will then be required at the Quantock competition hub no later than the 15th July 2020.
All entered beers should have blank labels or have their labels and branded crown caps covered to anonymise the entry. You will be given competition codes to write on each of your beers – handwritten sticky labels etc are fine, there is no need to professionally print.
Your entry package should also include a cover sheet for use by SIBA competition staff which lists the entry codes, beer names, categories and ABVs of the beers in the box.
What beers can be entered 
The Digital Beer Awards follow SIBA's bottle and can competition style categories, which can be accessed by clicking here.
Breweries can submit a maximum of 3 different beers/brands, however the competition team reserve the right to reduce the numbers from individual breweries depending on the number of overall entries. You will be told what beers have been approved for entry by the 7th July 2020.
We ask all entries to be submitted with a preference number, i.e. 1st priority beer for competition, 2nd priority beer, and so on.
Bottled or canned beers can be entered and will be judged equally.
Who can enter the awards
The Digital Beer Awards 2020 are open for entries by all independent breweries in the UK who meet SIBA's criteria – both SIBA meembers and non members are welcome to enter.
More information can be found below on non-member entry costs. For information on joning SIBA click here.
Entry fees & costs
The Digital Beer Awards are free to enter for SIBA Member breweries.
Due to the various staff and logistical costs involved in this competition, including posting beer judging boxes out to judges across the UK, there is an entry fee of  £50 per beer for NON SIBA member breweries.
All breweries that enter are responsible for the posting and packaging costs of getting your entered beers to the competition hub at Quantock brewery. A maximum of 6 bottles/cans of any entered beers will be required (18 beers in total if entering three brands).
---
Headline Sponsor
---
Silver Sponsors