Bewdley Brewery and DEYA take Overall Champion Golds at the SIBA Wales & West Independent Beer Awards 2022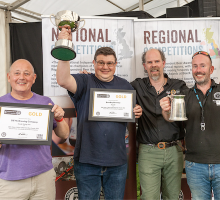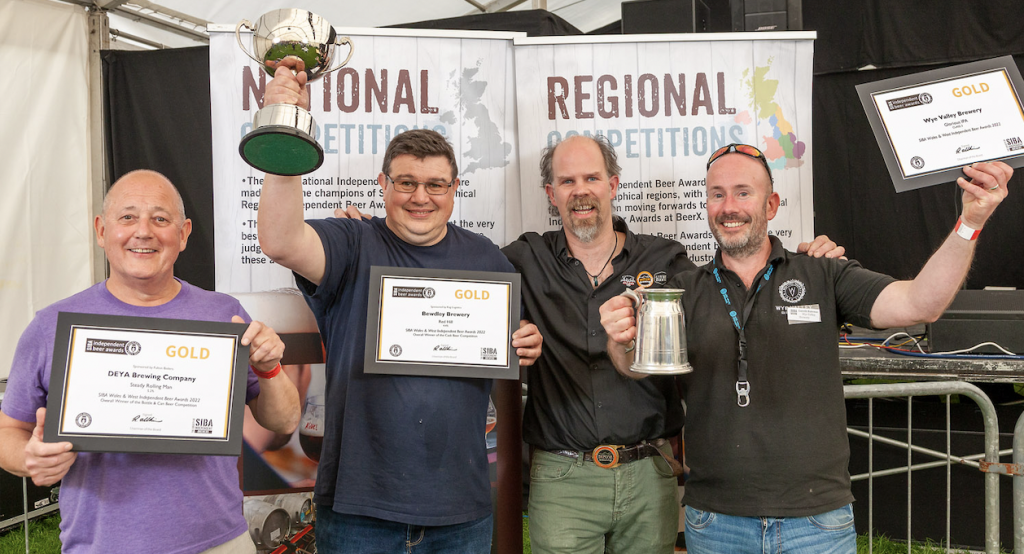 Bewdley Brewery in Bewdley, Worcdestershire, and DEYA in Cheltenham, Gloucestershire, have taken home the two top awards in SIBA's Wales & West Independent Beer Awards, winning the "cask" and "bottle & can" competitions respectively – making them officially the best independent craft beers in the Wales & West region.
The awards are run by the Society of Independent Brewers prior to the opening of the popular SIBA Ludlow Beer Festival at Ludlow Castle and judge the best independent craft beers across a variety of style categories before overall 'Gold Champions' are selected in the seperate 'Cask' and 'Bottle & Can' competitions.
Bewdley's 'Red Hill' is described as a 'homage to the traditional English Ale' and proved a hit with judges in the Cask Bitter category before going on to win the overall Champion of the Cask Award.
DEYA's 'Steady Rolling Man', a modern pale ale with tropical fruit aromas, took the top spot in the Pale Ale category before going up against winners from a diverse range of other beer style categories in a new look Bottle & Can beer competition – with everything from IPA's and Pale Ales to Sour and Wild Ales being judged.
Collecting the award for Overall Cask Champion was Tim Wilkins of Bewdley Brewery, "It means everything to win, it's quite emotional really we've put in so much hard work and it has paid off. We use the best ingredients and spend the time and care to make sure our beer is brewed right, we are so thrilled to have won."
Dishing out the awards on behalf of SIBA was Buster Grant, SIBA's National Competitions Committee Chairman and Chair of the Wales & West Region,
"I could not think of a better representation of the wonderful breadth of traditional and modern beer styles we can now enjoy in the UK than to give the Overall winners awards to a very traditional British bitter and a modern, hop-forward American style Pale Ale. Huge congratulations to both Bewdley and DEYA who each faced incredibly tough competition in the Cask and Bottle & Can Awards this year, with a very high standard of entries and some delicious beers across the board. I'd also like to thank Ludlow for helping us put on another fantastic event!"
The SIBA Wales & West Independent Beer Awards judge a huge range of beers across a number of styles before the winners from each category go forward to an 'Overall Champions' final. The SIBA Independent Beer Awards have been entirely revamped for 2022 featuring a brand new set of keg and Bottle & Can categories, an international-standard scoring system and hugely experienced 'lead judges' on each table.
To view the full list of winners click here
To view the Awards & Judging photos click here
For more information email the SIBA Press Office via press@siba.co.uk