Revolutions Brewing 'Swoon' named Champion Beer of the North East at revamped SIBA Independent Beer Awards 2022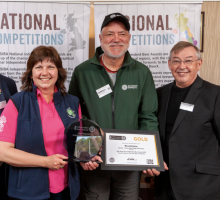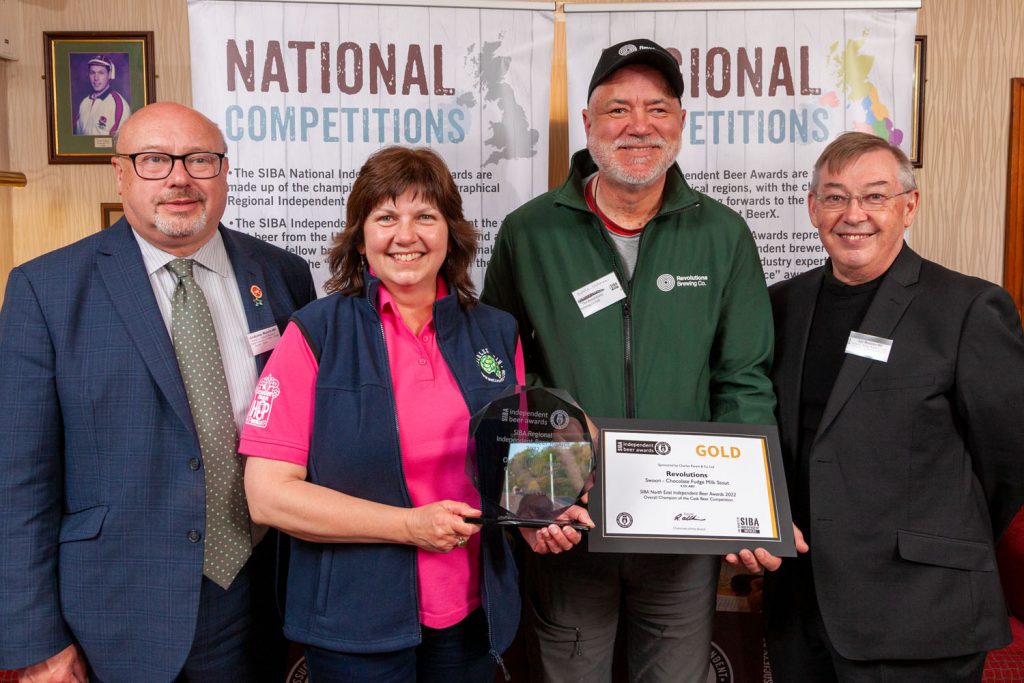 Revolutions Brewing in Castleford have taken home the Overall Champion award in the Society of Independent Brewers (SIBA) North East Independent Beer Awards, which took place at Gateshead Rugby Club over the bank holiday weekend.
The awards are judged by beer industry experts including master brewers, beer sommeliers and experienced beer judges, with only the very best beers being awarded medals under a new revised 'international style' scoring system. Local MPs Grahame Morris MP and Ian Mearns MP also joined the judging and helped hand out awards to this year's winners.
The Overall Champion is picked once all the catgeory Champions have been picked, making it the very best of the best at the Awards. This year it was 'Swoon', a rich and delicious 4.5% Chocolate Fudge Milk Stout by Revolutions Brewing in Castleford, West Yorkshire, that took home the coveted Overall Champion award. Collecting the award was Revolutions Brewing Founder Mark Seaman;
"Swoon has been a very succesful beer for us and whilst we've won the category before we've never managed to win the Overall Champion. It's fabulous to get this recognition for what has become our flagship beer. It started out as an Easter seasonal originally but has just proved so popular we can't brew enough of it. For a chocolate beer it's really balanced and there's a nice bit of bitterness alongside the sweet chocolate flavour – we're very proud of it and amazing to win the Overall Champion Award."
This beer and the other Category Champions will now go forward to the National Finals which take place at BeerX UK in Liverpool next year.
Buster Grant, SIBA's Competitions Chaiman, congratulated the North East's winners;
"There were some exceptional beers across the board at this year's competition and I would like to congratulate all of this year's winners and say thankyou to Gateshead Rugby Club for putting on a great event, keeping the beer in excellent condition and being such superb hosts for this year's awards. I'd also like to say a huge well done to Revolutions who were named our Overall Champion with a stunning beer that continues to impress year after year and will now go on to fight it out at the National competition."
To view the full list of winners: Click here