North East's Best Craft Beers Revealed: Just in time for Christmas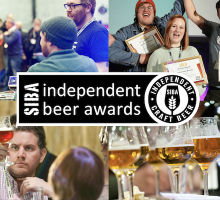 The best beers in the North East have today been revealed with the announcement of this year's winners in the SIBA Independent Beer Awards 2022 – the UK's leading beer competition judged by brewers, beer sommeliers and expert tasters.
The winning bottled and canned beers from the North East will now go forward to fight it out with the best from across the UK in the National finals, taking place in the New Year.
Gold, Silver and Bronze prizes were awarded to breweries from across the region in a variety of beer styles; from hoppy IPAs and Pale Ales, to Lagers, and more unusual beers such as a coriander and salt sour beer and a spiced Elizabethan style ale.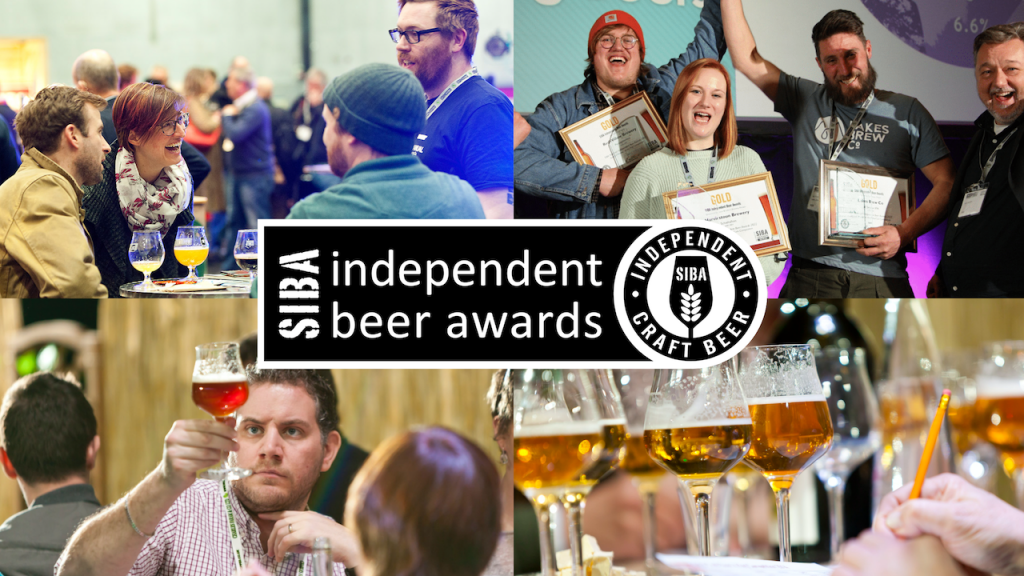 This year's North East Gold Award Winning beers, meaning they scored 90+ with the independent awards judging panel, were;
Turning Point Brew Co. – 'Nova' Lager 4.6%, Rudgate Brewery – 'Pilsnor' Lager 4.7%, Twice Brewed Brew Co. – 'Juno Black' Lager 4.7%, Abbeydale Brewery – 'Daily Bread' Bitter 3.8%, Amity Brew Co. – 'Waterpistol' Pale Ale 4.6%, Triple Point Brewing – 'Flux' IPA 6.8%, Abbeydale Brewery – 'Black Mass' Black IPA 6.6%, Timothy Taylor's – 'Poulter's Porter' 4.8%, Harrogate Brewing Co. – 'Kursaal' Imperial Stout 9%, and Daleside Brewery – 'Morocco Ale' 5.5%.
The SIBA Bottle & Can Independent Beer Awards 2022 are judged by a fleet of expert judges from across the UK, with beers marked against internationally recognized style guides for the different beer award categories – looking at appearance, aroma, flavour, aftertaste and saleability.
Buster Grant is SIBA's Competitions Committee Chair and helped run the two-day judging, "The SIBA Independent Beer Awards are one of the largest and most influential beer competitions in the UK, with a rigorous judging system ensuring only the very best beers take home medals. If you're looking for a local independent craft beer to stock up on this Christmas – or for the perfect present for a beer-loving friend or family member – then look no further."
SIBA are the voice of British independent brewing and as well as the SIBA Bottle & Can Independent Beer Awards also run Regional and National competitions for cask and keg beer – all judged by beer sommeliers, experienced beer judges and perhaps most importantly fellow brewers – making these awards very much the 'brewers choice' awards for beer in the UK.
SIBA North East Independent Bottle & Can Beer Awards 2022
Bottle & Can Lager
| | | | |
| --- | --- | --- | --- |
| |  Brewery | Beer | ABV |
| Gold-Best in Category | Turning Point Brew Co | Nova | 4.6 |
| Gold | Rudgate Brewery | Pilsnor | 4.7 |
| Silver | Hambleton Brewery | Cavalla | 4.6 |
| Silver | Triple Point Brewing | Mardy | 4.6 |
| Bronze | Ainsty Ales Brewery | Jewel of York | 4.5 |
| Bronze | Ossett Brewery | Yon | 4 |
Bottle & Can Amber to Dark Lager
| | | | |
| --- | --- | --- | --- |
| |  Brewery | Beer | ABV |
| Gold | Twice Brewed Brew Co. | Juno Black | 4.7 |
Bottle & Can Bitter
| | | | |
| --- | --- | --- | --- |
| |  Brewery | Beer | ABV |
| Gold | Abbeydale Brewery | Daily Bread | 3.8 |
| Silver | Acorn Brewery | Barnsley Bitter | 3.8 |
| Silver | Daleside Brewery | Monkey Wrench | 5.3 |
| Bronze | Hadrian Border Brewery | Tyneside Blonde | 3.9 |
| Bronze | Saltaire Brewery | Best | 4.4 |
| Bronze | Cullercoats Brewery | Jack The Devil | 4.5 |
Bottle & Can Pale Ale
| | | | |
| --- | --- | --- | --- |
| |  Brewery | Beer | ABV |
| Gold | Amity Brew Co | Waterpistol | 4.6 |
| Silver | Rooster's Brewing Co. | Thousand Yard Stare | 5.4 |
| Silver | Turning Point Brew Co | Disco King | 5.1 |
| Silver | Ossett Brewery | Silver King | 4.3 |
| Bronze | Vocation Brewery | Crush Hour | 4.6 |
| Bronze | Cullercoats Brewery | Grace Darling Gold | 5 |
| Bronze | Brew York Limited | Time Travelling Taxi | 5.4 |
| Bronze | Wensleydale Brewery | Semer Water | 4.1 |
Bottle & Can IPA
| | | | |
| --- | --- | --- | --- |
| |  Brewery | Beer | ABV |
| Gold | Triple Point Brewing | Flux | 6.8 |
| Silver | Full Circle Brew Co | Looper IPA | 6.4 |
| Silver | Brass Castle Brewery | Galaxy Crush | 6.5 |
| Bronze | Rooster's Brewing Co. | Baby-Faced Assassin | 6.1 |
| Bronze | Wold Top Brewery | Scarborough Fair IPA | 6 |
Bottle & Can Speciality IPA
| | | | |
| --- | --- | --- | --- |
| |  Brewery | Beer | ABV |
| Gold | Abbeydale Brewery | Black Mass | 6.6 |
| Bronze | Brew York Limited | Juice Forsyth | 5 |
Bottle & Can Stout & Porter
| | | | |
| --- | --- | --- | --- |
| |  Brewery | Beer | ABV |
| Gold | Timothy Taylor's | Poulter's Porter | 4.8 |
| Silver | Hadrian Border Brewery | Ouseburn Porter | 5.2 |
| Bronze | Acorn Brewery | Old Moor Porter | 4.4 |
| Bronze | Rudgate Brewery | York chocolate Stout | 5 |
| Bronze | Wold Top Brewery | Marmalade Porter | 5 |
Bottle & Can Imperial & Strong Ale
| | | | |
| --- | --- | --- | --- |
| |  Brewery | Beer | ABV |
| Gold | Harrogate Brewing Company | Kursaal | 9 |
Bottle & Can Sour & Wild Ale
| | | | |
| --- | --- | --- | --- |
| |  Brewery | Beer | ABV |
| Bronze | Belschnickel Brewery Limited | Pfaffendorf | 4.1 |
| Bronze | Brass Castle Brewery | Pickleback | 4.6 |
Bottle & Can Speciality & Flavoured Beer
| | | | |
| --- | --- | --- | --- |
| |  Brewery | Beer | ABV |
| Gold | Daleside Brewery | Morocco Ale | 5.5 |
| Silver | Rooster's Brewing Co. | Hello, Dimitri? | 10.4 |
| Bronze | Harrogate Brewing Company | Bitter Wheat Symphony | 7.4 |
| Bronze | First & Last Brewery | Plum | 5 |