SIBA comments on threat to high gravity beers from Portman Group code review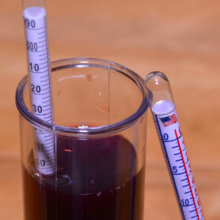 Commenting on the proposed addition of guidance within the Portman Group code review which would limit beers to a maximum of 4 units per non-resealable container, James Calder, Head of Public Affairs and Communications at the Society of Independent Brewers (SIBA) said;
"This new proposed guidance is rightly designed to help capture the 'problem products' on the market. Super cheap, super strength, mass produced lagers and ciders that sadly do a lot of damage to communities across the UK and the vulnerable people who drink them. As a responsible trade association we support that approach to reduce alcohol harm."
James went on to say:
"But a blanket rule on maximum of 4 units per non-resealable container has unintended consequences for new, interesting, innovative styles of beer that are becoming more popular. It has an impact on brewers' ability to brew historic styles of beer that are part of our cultural heritage and that are meant to be paired with food. Double IPA's, triple IPAs, Imperial Stouts and Porters, Belgian styles. These are not 'problem products'. They're supposed to be enjoyed, savoured and shared amongst friends. Their price point also reflects the superior quality and care in their creation. We're working closely with the Portman Group to ensure this consultation doesn't impact on the innovation and excitement that is taking place in the beer industry right now, but does help target 'problem products' appropriately."
The Portman Group code review consultation
Could DIPA's be banned under new Portman Group guidelines?