Real Ale Helps Kentish Pip, Ikley Brewery and Magic Rock Gain National Profile through M&S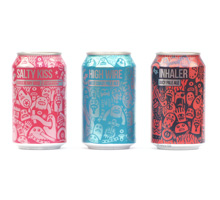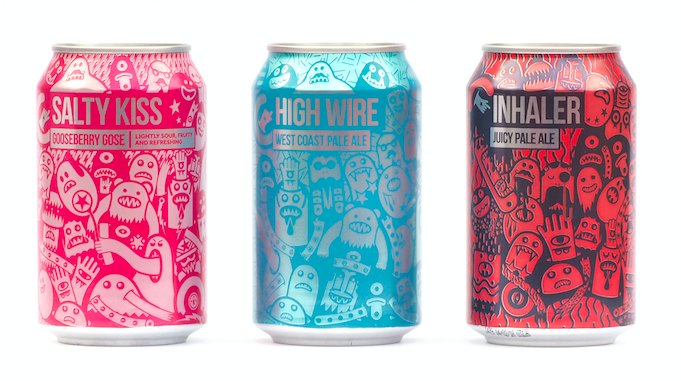 For the past ten years, Real Ale, the specialist craft beer retailer based in Twickenham and Little Venice, has been an official supplier agent to M&S. Real Ale helps the multi-national retailer source a range of beers and ciders from smaller craft and regional brewers and has recently been instrumental in launching two new own-label products in bottle. A new single varietal cider, produced from dessert apples, by Kentish Pip (Kent) and an Oatmeal Stout from Ikley Brewery (Yorkshire).
In addition, Real Ale has worked with Magic Rock Brewing (Huddersfield) to introduce its core range of 330ml cans – Salty Kiss a Gooseberry Gose, Inhaler a Juicy Pale Ale and High Wire a West Coast Pale Ale to the award-winning major multiple. All branded and own-label products will be available nationally through M&S from the 18th September 2017.
'Kentish Discovery Cider', is made as the name suggests, from the single variety Discovery apple and Sam Mount, Managing Director of Kentish Pip, believes it is a first for a national retailer. The apple variety and style of cider is typically Kentish. Discovery, traditionally an eating apple, is the first of the season to ripen, it has a distinctive character with floral and fruit notes of quince and peach as well as delicious fresh apple aroma.
Sam Mount explains: "This is our first supermarket, own-label product. It's been invaluable working with Real Ale. They worked with us through the process, both on the product development and technical side – it will be fantastic to see our brand available nationally for the first time."
Zeph King, Managing Director, Real Ale said:
"It's very rewarding to work with smaller companies providing a channel through to M&S, a company that puts quality and new product development at the heart of its business. M&S aims to support smaller brewers and offer an unrivalled selection within their beer and cider ranges. These new own-label and branded products do just that."
The Magic Rock Brewing range has been listed in Booths Supermarkets, based in the North, but it is the first time that the brewery has been tempted to distribute through a national retailer.
"We have made the decision to supply M&S due to their commitment to quality, widespread reputation for excellent food and drink, quality product procurement through Real Ale and excellent supply chain logistics" said Richard Burhouse, Managing Director.
Real Ale's technical team works closely with the individual craft brewers on the choice of ingredients, production of tasting notes, as well as selection of brands to introduce to M&S. The Real Ale team also ensures that all breweries are operating to M&S standards for food safety, hygiene and quality, and have robust systems of due diligence in place, which protects M&S brand integrity.
M&S has been recognised by industry for its range being awarded International Beer Challenge (IBC) UK Retailer of the Year – for the fourth consecutive year, in recognition of its excellent craft beer ranges sourced from small independent breweries. Real Ale supplies over 200 branded and own label products to M&S and has been key in the introduction of M&S' craft cans range.