CAMRA & SIBA comment on JD Wetherspoon promotional poster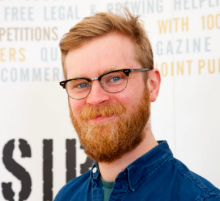 Commenting on a promotional poster from JD Wetherspoon advertising lower prices for alcoholic drinks after the Government's VAT reduction, please find below a joint comment from Tom Stainer, Chief Executive of CAMRA, and James Calder, Chief Executive of the Society of Independent Brewers (SIBA):
"A recent promotional poster from pub chain JD Wetherspoon has made it necessary for us to clarify that the Chancellor's temporary VAT reduction only applies to food served in pubs, and excludes alcoholic drink sales which many traditional local pubs rely on for survival.
"Like all pubs, Wetherspoons will not be able to benefit from a VAT reduction on beer sales and it is disappointing to see them potentially mislead customers into believing cheaper beer prices are as a direct result of the Chancellor's measures. It's likely JDW can only offer these prices if it subsidises beer from increased profit on other revenue streams. Sadly, this is a strategy many independent, wet-led pubs do not have open to them.
"We'd hope consumers do not mistakenly believe CAMRA or SIBA have endorsed this marketing approach – which we believe is unhelpful for the pub industry as a whole and masks the truth that this VAT reduction will not directly result in cheaper beer prices and does little to help a large proportion of Britain's pubs and brewers."