SIBA respond to today's Summer Economic Statement from the Chancellor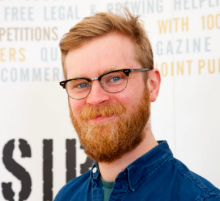 Commenting on today's Summer Economic Statement from the Chancellor, SIBA Chief Executive James Calder said;
"Today's announcements are a mixed picture. The job retention bonus and kickstart scheme will help beer, brewing and pubs given we employ a disproportionate number of young people. The temporary VAT cut to 5% and Eat Out to Help Out scheme will help encourage people back into the pub. But we're very disappointed that beer, the UK's national drink has been excluded from the VAT cut and the eating out scheme. Today's announcements do nothing to directly help small, 'wet led' community pubs and independent craft breweries."
James went on to say:
"Treasury have confirmed with us that the long awaited announcements on Small Breweries Relief reform and the wider review of Alcohol Duties have been delayed again, until such a time that the Chancellor and his team can examine the issues in greater detail. Given the covid earthquake that has hit the brewing industry we need a tax system that does what the Chancellor set out to do for the whole economy: to protect jobs and to enable us to bounce back. The only way that can happen is to reduce the overall tax burden, protect the relief for the smallest breweries and incentivise growth. We look forward to working with the Chancellor on the future of independent brewing in Britain." 
---
Details from today's announcement include: 
Job Retention Bonus
One off payment of £1000 to UK employers for every furlough employee that remains employed to January 2021
Employers must earn above the Lower Earnings Limit (£520 per month) on average
Payment will be made from February 2021.
Kickstart Scheme
£2 billion fund to create hundreds of 6 month work placements for 16-24 year olds on Universal Credit
Funding will cover 100% of the National Minimum Wage for 25 hours a week, plus NI contributions
Traineeships
Additional £111m for traineeships in England to fund work placements and training for 16-24 year olds.
The Government will fund this through a £1000 grant to businesses
Apprenticeship
New payment of £2000 to employers in England for each new apprentice under 25 hired and £1,500 for those over 25.
Eat Out to Help Out
Every diner will receive a 50% discount up to £10 per head on their meal at participating restaurants, cafes and pubs. It can be used unlimited times Monday-Wednesday on any eat-in meal (including on non-alcoholic drinks) for August.
Temporary VAT cut
From 15 July to 12 January, VAT will be reduced to 5% for supplies of food and non-alcoholic drinks from restaurants pubs bars and cafes.
The cut will also apply to accommodation and admission to attractions.
Full detail from today's statement can be found here: https://www.gov.uk/government/publications/a-plan-for-jobs-documents/a-plan-for-jobs-2020