SIBA Chief Executive James Calder writes open letter to JDW Chairman Tim Martin over beer payments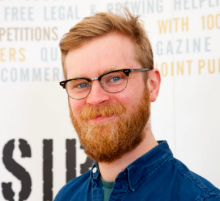 Dear Tim
Coronavirus and the impact on small brewers
It goes without saying that we are in the most challenging period the brewing and pub industry has ever faced. I am writing to urge you to reconsider the decision communicated in an email by East West Ales to small brewers, sent today. In that email it confirms that J D Wetherspoon will not pay East West Ales, and therefore they have no funds to pay small brewers for beer that was still being served in your pubs last week.
Brewers are rightly owed payment for that beer. This week many small brewers have had their beer duty payments taken from their accounts incorrectly by HMRC. Small brewers are not likely to benefit from any of the Retail Business Rates Relief or £25,000 grant that was announced by the Chancellor.
The Coronavirus Business Interruption Loan scheme is patchy at best and brewers in many cases are being asked for personal guarantees or to pay exorbitant interest rates, against the spirit of the Chancellor's announcement. Independent brewers are owed tens of thousands of pounds for beer supplied to JDW via EWA. If they are paid, that will likely help see them through the worst of this crisis. Without that payment, many will go into administration as they are not eligible for much of the Government support announced.
As I said in my last letter you have been a big supporter of cask ale and the small brewers that make it. Please continue to be a supporter and pay small brewers what they are due.
Yours sincerely
James Calder
SIBA Chief Executive