SIBA British Craft Beer Report 2019: Industry growth, new jobs, fresh challenges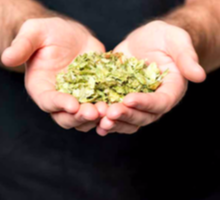 Today SIBA, the Society of Independent Brewers, publishes the SIBA British Craft Beer Report 2019 (PDF link), a ground-breaking new report providing insight into the industry as a whole for the first time ever.
The British Craft Beer Report brings together the views and opinions from Britain's independent craft brewers, industry insight and consumer polling to provide an authoritative report on the state of British craft beer in 2019.
"The SIBA British Craft Beer Report 2019 paints a fascinating picture of the British beer market – on the one hand you have got an increasing growth in popularity of craft beer and consumers who are better educated in what that means than ever before, but on the other you have got increased saturation and competition which has led to a slowing rate of growth in brewery numbers."Mike Benner, SIBA Chief Executive.
The report shows that British independent brewers are brewing more beer than they were a year ago, a moderate 0.8% increase continuing the growth experienced in previous years.  There is little doubt that the growth in British craft beer has helped boost the overall beer market which saw growth of 2.6% in 2018, the biggest increase for 45 years.
"The independent craft beer brewers in the UK produce the beers that consumers want to drink, and whilst there is increasing pressure and competition, the biggest barrier for brewers is securing access to market – getting their beers into the hands of the people who want to drink them. Beer drinkers increasingly want genuine craft beer and to them that means beer from relatively, small independent producers.
This growth in demand is particularly important for retail and hospitality businesses looking to expand their independent craft beer offering – as a quarter of consumers would be more likely visit a restaurant which has a good craft beer selection and 16% would switch where they do their grocery shopping based on how good the selection of craft beers are. These are very significant indicators which should not be ignored by retailers." Mike added.
British Craft Beer Report Key Headline Stats
Independent craft brewers and growth
British Independent Brewers brewed 0.8% more beer in 2018, compared to 2017
890 jobs expected to be created by small independent brewers in 2019
The traditional pub market is becoming increasingly difficult to access sustainably so savvy brewers are seeking new markets, new customers and opening their own routes to market in taprooms and craft beer bars.
Savvy consumers are drinking less, but better
Consumers are drinking less alcohol less often, but drinking better, as they increasingly choose quality products such as local craft over mainstream beers.
Only 2% of UK adults think 'craft beer' can be made by a multinational, global brewer. 43% of consumers think 'craft beer' can only come from a small brewer and 42% think it must come from an independent brewer.
-5% decline in the number of people drinking beer more than once a week from 26% in 2017 to 21% in 2019.
The most significant change between the 2017 and 2019 surveys was in the number of 25 to 34-year-olds drinking beer more regularly than once a week from 26% in 2017 to 16% in 2019.
Consumers are against cuts in 'Small Breweries. Eight out of ten respondents to our YouGov survey who expressed an opinion were in favour of the current incentives given by Government for brewers to start, grow and brew.
45% of consumers are happy to pay more for genuine craft beer
Craft beer increasingly important for retailers
24% of consumers would be more likely to visit a pub or restaurant if it had a good selection of craft beer
16% of consumers would consider switching where they do their shopping based on the craft beer selection a supermarket offers