Independent Brewers welcome step forward for opening of brewery taprooms in NI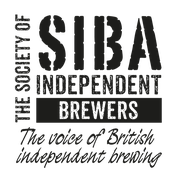 The Society of Independent Brewers (SIBA) has welcomed changes to the Licensing Bill which would allow the opening of brewery taprooms as a 'positive step forward' for NI's craft brewers.
Currently NI's 30 small and independent brewers are not permitted to open onsite taprooms to sell their beer directly to consumers, unlike breweries in GB where there has been a huge growth in these popular brewery bars.
Under legislation debated in the NI Assembly last night, MLAs supported an amendment which will potentially pave the way for taprooms on a limited basis, allowing them to open 104 days a year.
However there are concerns that the changes could include onerous conditions and additional costs, such as planning and court fees, making the process economically unviable for small independent breweries. The changes could also potentially see the loss of industrial derating, costing small brewers thousands of pounds.
William Mayne, SIBA Regional Director and owner of Bullhouse Brewing Co said:
"Craft brewers want the opportunity to offer the choice and variety of local products that consumers demand and these changes to allow taprooms on a limited basis are a positive step forward for craft brewers in NI. However, urgent clarification is needed to ensure that setup costs are kept to a minimum for small brewers as if strict planning regulations and solicitor fees are introduced, and industrial derating is lost, then it may be completely unviable to open taprooms under the limited days and times they are allowed – which would be a huge loss for the Nation's beer lovers and a step backwards for our brewers."