SIBA Press Statement in response to announcement of second lockdown in England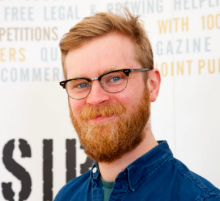 As England faces a 'nightmare before Christmas' second lockdown, England's independent breweries warn they will not make it to the festive season without extension of hospitality industry support:
"The extension of furlough to December will come as a small relief to breweries, which will keep people in jobs and support them through these difficult times.
However furlough funding cannot alone keep business who are struggling due to unfounded restrictions afloat. The evidence clearly shows that when pubs are told to close the impact on small breweries  is devastating, with small brewery sales during the first lockdown down 82% on average across the UK. Small breweries still have rent, business rates, beer duty and VAT payments coming up – if they are unable to trade, then they cannot pay these.
What's more, when pubs are told to close the fresh beer sitting in the cellar has to be disposed of. During the first lockdown some 5 million pints were poured away and small brewers were left to foot the bill. Will this time around Government support small brewers? If not we will see hundreds go to the wall before Christmas.
Time and time again the hospitality sector has asked Government for evidence on how increasing restrictions on pubs, bars and taprooms will help control the virus. We have not been provided with it.
If the Government wishes to shut the hospitality sector it needs to provide a full financial package for the entire supply chain covering wages, rent, business rate holidays, VAT, and the destruction of beer that now needs to be poured away, direct to the UK's independent breweries.
Like Wales and Scotland, the Prime Minister needs to give us a clear roadmap out of the lockdowns."
James Calder, Chief Executive Society of Independent Brewers (SIBA)