SIBA responds to Scottish Deposit Return Scheme announcement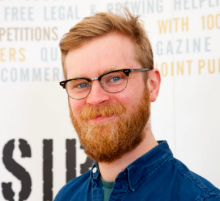 Responding to today's announcement that the Scottish Cabinet Secretary for the Environment, Climate Change and Land Reform has laid the final regulations for the Scottish Deposit Return Scheme (DRS), James Calder, SIBA's Chief Executive said:
"In a time of great uncertainty for the industry with Coronavirus and Brexit, small breweries will feel the brunt of these new requirements in Scotland. The Scottish Government has not addressed the significant concerns that small independent brewers have raised with the Deposit Return Scheme. As it stands it will impose unsustainable costs on small breweries and reduce the choice and availability of independent craft beer in Scotland.
"Small breweries care deeply about the environment and wanted to work with the Scottish Government to make DRS a success but unfortunately the Cabinet Secretary has refused to meet with small breweries directly to discuss their concerns.
"Instead of taking account of the size of producers, the Scottish Government has walloped businesses with an increase in the registration fee from £209 to £360 and set any exemptions far too low. There are also no guarantees that the Scheme Administrator, which will be dominated by Global producers, will take account of the needs of small businesses.
"While it is welcomed that the start has been delayed until 2022, the Scottish Government should have worked with Westminster to launch a UK wide scheme in 2023 avoiding the unnecessary upheaval and confusion that will now arise with multiple schemes."
Background:
Small brewers sent an open letter to Cabinet Secretary Roseanna Cunningham raising concerns – https://www.siba.co.uk/2019/12/10/concerned-scottish-brewers-write-open-letter-cabinet-secretary-roseanna-cunningham-deposit-return/
Small brewers petitioned the Scottish Government to make changes – https://www.siba.co.uk/2020/01/17/scottish-brewers-petition-changes-deposit-return-scheme/