Society of Independent Brewers (SIBA) responds to the Conservative manifesto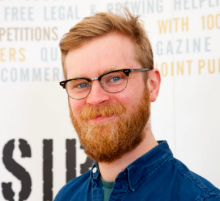 The Conservative party has committed to review alcohol duty, review business rates and extended the relief to pubs and to introduce a deposit return scheme to incentivise people to recycle plastic and glass.
Responding to the publication of the Conservative party manifesto, SIBA Chief Executive James Calder said:
"It is vital that the Conservative Party's proposed review of alcohol duty does not negatively impact the nation's small independent brewers – one of the UK's most important manufacturing industries.
The review must not lead to placing equivalence on every category of alcohol on the table, nor undo the benefits that small breweries' relief has brought to our British beer industry.
"It is welcome that the Conservatives recognise the contribution pubs make in our communities and have promised to extend business rate relief to pubs.
"While breweries want to do their bit for the environment, any deposit return scheme needs to be well designed and work across the country."