SIBA responds to the Government announcement that new £1.5bn pot of business rates support will include breweries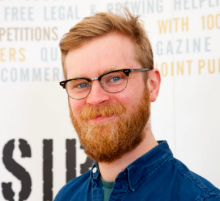 Responding to the Government announcement of a new £1.5bn pot of business rates support for those which have not previously benefitted, including breweries, SIBA Chief Executive James Calder said; 
"It is hugely positive news that Government has finally recognised that many sectors, including brewing have been left behind over the last 12 months and are seeking to redress this. We warmly welcome this new round of business rates funding and will now press local authorities and Government to urgently prioritise and distribute these funds to breweries. The brewing sector has suffered enormously as pubs, which represent over 80% of our trade, have been closed off to us.
This week's #BrewersDownTheDrain protest highlighted the bleak future many in the brewing industry were facing without urgent support. In January SIBA worked with the Scottish Government to secure £1.8m of funding specific for breweries and I'm pleased that SIBA has played a part to secure this wider package of vitally needed support, too.
It is realistically at least 3 months until pubs will be able to trade profitably and without restriction. Brewers urgently need this injection and we look forward to seeing the detail of how it is rolled out.
It is also welcome that as part of this announcement the devolved nations will also receive funding for businesses, proportionate and under the Barnett formula." James Calder, SIBA Chief Executive
More info: https://www.gov.uk/government/news/business-rates-relief-boosted-with-new-15-billion-pot