UK's best beers revealed: The craft breweries who are taking home the silverware from the SIBA Independent Beer Awards 2023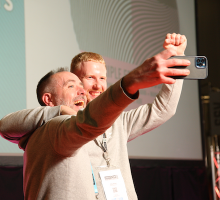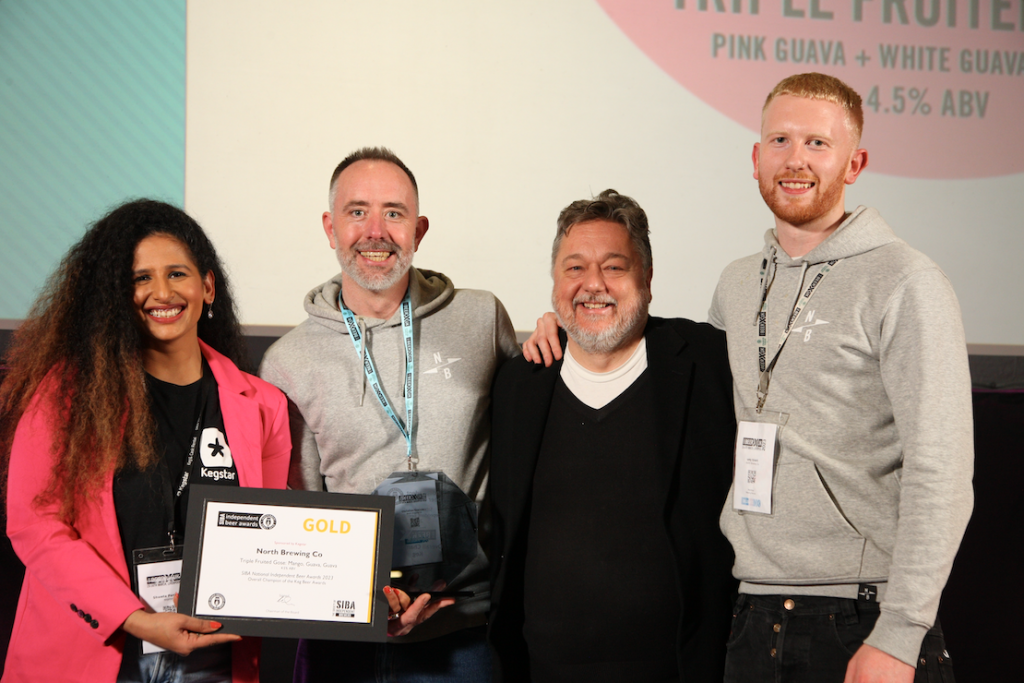 Grainstore Brewery's 'Nip' and North Brewing Co's 'Triple Fruited Gose – Mango Guava Guava' have taken home Overall Champion Gold in the Cask and Keg Awards at the SIBA Independent Beer Awards 2023, with Abbeydale being named the best bottled or canned beer with their 'Black Mass' black IPA – making their three beers officially the best in the UK.
In a first for the awards there were also international beers judged, with Hofmeister being named the Overall International Gold for their delicious Bavarian wheat beer 'Weisse' which wowed the competition judges as a 'perfect example of the style'.
Judged by brewers and industry experts and organised by the Society of Independent Brewers (SIBA) at their flagship BeerX UK event in Liverpool, the awards run across a huge range of beer style categories in cask, craft keg, bottle and can.
One of the night's big winners, North Brewing Co, were on hand to accept their Overall Gold award in Keg for their mango and guava triple fruited Gose, a German-style sour beer traditionally brewed with a touch of salt for added flavour;
"We've worked really hard to get the balance in this beer perfectly between the slight sweetness that the salt brings out, and the sourness and fruit of the beer itself, and I'm just blown away – I can't believe we've won!
It been a really tough year for our industry and this award will mean so much to everybody at the brewery, and it's not just the brewing team – the amount of care that goes in from brewing, to packaging, to warehousing, distribution, the marketing team. It's a huge pat on the back for everyone at the brewery." Christian Townsley, North Brewing Co.
In the bottle and can competition it was Abbeydale's 'Black Mass', a big bold and hoppy dark beer that wowed judges and won the Overall Champion Gold Award in the Bottle and Can Awards. Christie Mcintosh from Abbeydale accepted the award;
"We make this beer just three times a year and it's a joyous, strong, bitter, fruity dark ale. Winning the National as a black IPA is pretty wild, we won the Speciality IPA which we were really pleased about, but to then go up again and win the Overall Gold is just amazing."
The SIBA Independent Beer Awards at BeerX UK are the trade association's National finals and in order to earn a place at the competition brewers must first win at their regional competition – making these overall Champions very much the 'best of the best' when it comes to British independent craft beer.
SIBA Competitions Chair Anneli Baxter, congratulated the winners on their huge achievement:
"The quality of entries into these awards genuinely does go from strength each year, and 2023 was no exception with some superb beers across the Board. To win at the Regional Competitions is tough, to then go on to win your National Category even harder – and to take home the Overall National Gold is almost impossible – being named the best beer in the whole of the UK by an expert panel of judges. Huge congratulations and well done to all of this year's winners."
To view the full winners list: Click here