Society of Independent Brewers say £1,000 December grant is a 'derisory gesture' for struggling wet-led pubs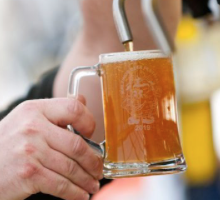 "Today's £1,000 grant is a derisory gesture for wet led pubs that have struggled throughout this crisis. During the Christmas period many of these pubs would expect to take £1000 in a couple of hours. These pubs never benefitted from the much-lauded hospitality VAT cuts, which don't include alcohol, and the Eat Out To Help Out scheme which only included food. On top of this there was yet again nothing for small breweries who rely heavily on wet pubs for their sales and lost 80% of their income during Covid. 
The Prime Minister should follow the examples we have seen in Northern Ireland, where business rates holidays have been extended to businesses like breweries and support for wet led pubs provided, and in Wales which includes financial support for those who have lost sales. 
The Government needs to urgently rethink its support measures for struggling small brewers and provide full financial grants, business rates holidays and end the proposed changes to Small Breweries Relief to help the sector."
James Calder, Chief Executive the Society of Independent Brewers