Beer writer of the Year Emma Inch to deliver keynote speech at SIBA BeerX UK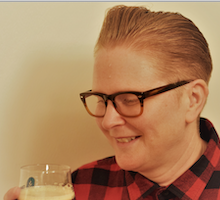 The current British Guild of Beer Writers' "Beer Writer of the Year" and creator of award-winning Fermentation Radio Emma Inch has been announced as the keynote speaker for BeerX UK 2019.
Organised by the Society of Independent Brewers, BeerX UK is the UK's biggest beer and brewing trade event, attracting thousands of visitors and featuring a packed schedule of workshops and panel debates, plus an expanded trade show and trade-only beer showcase.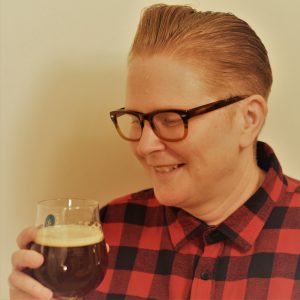 In her hotly-anticipated keynote, Emma Inch will be tackling the many challenges which face independent craft brewers, discussing what important trends are developing in the industry and exploring the ways in which brewers can position themselves for success in an ever-changing beer market.
"I feel incredibly honoured to be invited to deliver the keynote at this year's SIBA BeerX UK. These are challenging but exciting times to be involved in brewing, and I look forward to talking with many of the independent brewers who work so hard towards making the beer world such an interesting and vibrant place to work." Emma Inch, BeerX UK 2019 Keynote Speaker.
Having written for a number of national and international publications including Original Gravity, Beer Magazine and Zymurgy, and producing and presenting Fermentation Beer & Brewing Radio, Emma was named Beer Writer of the Year by the British Guild of Beer Writers at the end of 2018.
"SIBA are delighted to have Emma on-board to deliver the keynote speech at BeerX UK 2019 next month. The event is back bigger and better than ever and I'm sure that brewers will be very interested to hear what Emma has to say about this exciting yet challenging industry. The talk is set to be one of the many highlights of what is promising to be the most exciting BeerX UK to date." Neil Walker, SIBA Head of PR & Marketing.
SIBA BeerX UK will take place for a second year running at the ACC Exhibition Centre in Liverpool, on Wednesday 13th & Thursday 14th March 2019,and is open to SIBA member and non-member breweriesalike, as well as representatives from brewing industry businesses and the news media.
Featuring a packed schedule of expert workshops, panel debates, networking opportunities, an expanded exhibition from suppliers of products and services, and the SIBA AGM – plus a trade-only beer showcase exclusively featuring award winning independent craft beers in cask, keg, bottle & can – organisers say 'BeerX UK 2019 is back bigger and better than ever in its new home in Liverpool'.
For more information visit www.beerx.org