New evidence shows small independent brewers pay business rates of over FIFTY times as much per pint as Global beer brands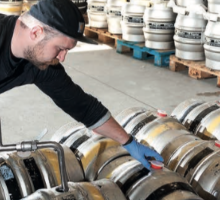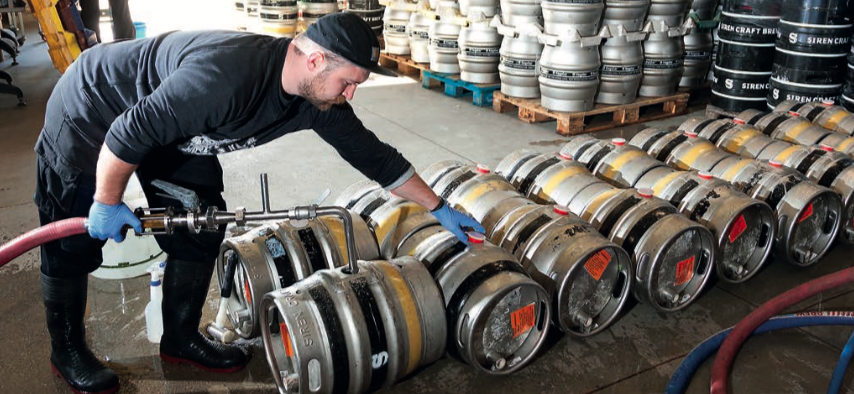 Inequalities in the tax system can mean that small breweries can be paying more than fifty times as much per pint in business rates compared to Global beer companies.
The Society of Independent Brewers, which represents the UK's independent brewing industry – are calling on the Government to address this "inherent unfairness" as part of its fundamental review of the business rates system.
An oddity in the way that Business Rates is calculated for large brewery sites, means that they their rateable value is calculated in a different way than normal commercial premises for business rates purposes. For many larger breweries, often run by multinational companies, the contractor's basis of valuation is used. This has previously been criticised by the Treasury Select Committee which said that it "presents challenges because it requires valuers to apply their judgement to a hypothetical situation."*
The Global beer companies have breweries in the UK which produce almost a billion pints a year yet pay only 0.0005p per pint in Business Rates for this site. A small brewery down the road, only a fraction of the size and producing around a million pints a year, pays 0.027p per pint.
This comes at a very challenging time for the brewing industry which has been badly impacted by the Covid crisis. During lockdown with the closure of pubs, small breweries lost 80% of their sales and they have not recovered, with sales continuing to be around 50% compared to previous years. Since the summer, SIBA reports that two small breweries a week have been closing for good.
James Calder, Chief Executive of SIBA, said:
"It is hugely important Government recognise the pressure independent brewers are under and address the inherent unfairness in Business Ratesbetween Global and local breweries. It is unfair to expect small brewers to once again carry the tax burden for Global brands, particularly as they are some of the worst hit by coronavirus and there is the potential for separate tax rises around the corner too."
"Small brewers are being attacked from all sides and it seems the Government are making no effort to support or protect them – receiving none of the Government's hospitality industry support during Covid, about to see their tax bill rise, and paying higher business rates, than the World's biggest brewers!"
"It is grossly unfair for a small brewer to pay rates equivalent to 57 times of a Global beer company. It means that small businesses are carrying the burden of taxation and struggle to compete against these global breweries that still dominate beer sales in the UK. We need to create a more level playing field so that small breweries are not penalised by the tax system. The Government should look at this differential as part of its fundamental review of Business Rates and consider whether a unit of comparison such as the level of beer produced could be used instead." Calder added.