Brewers 'raise a glass' to newly announced £1.8m support package for breweries suffering under Covid lockdown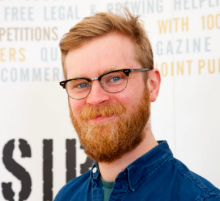 Responding to today's announcement by the Scottish Government of a new £185 million package of support, including £1.8m ring-fenced for breweries, James Calder Chief Executive of SIBA said:
"Small brewers in Scotland will today be raising a glass to news of a £1.8m package of targeted support specifically for breweries. SIBA have been working directly with the Scottish Government to develop specific funding for small brewers in Scotland.
Across the UK Small independent brewers have not received the same level of support as the broader hospitality sector during covid, despite losing around 80% of sales due to the closure of pubs. It is important that the Scottish Government now get this funding out to those who need it as quickly and simply as possible. Small breweries are running on empty and face lacklustre Christmas sales ahead – come January many  will face closure without this promised support." James Calder, SIBA Chief Executive.