North Brewing Co named 'Brewery Business of the Year 2020' at SIBA Business Awards 2020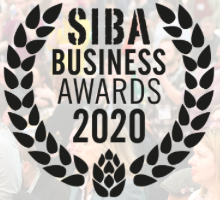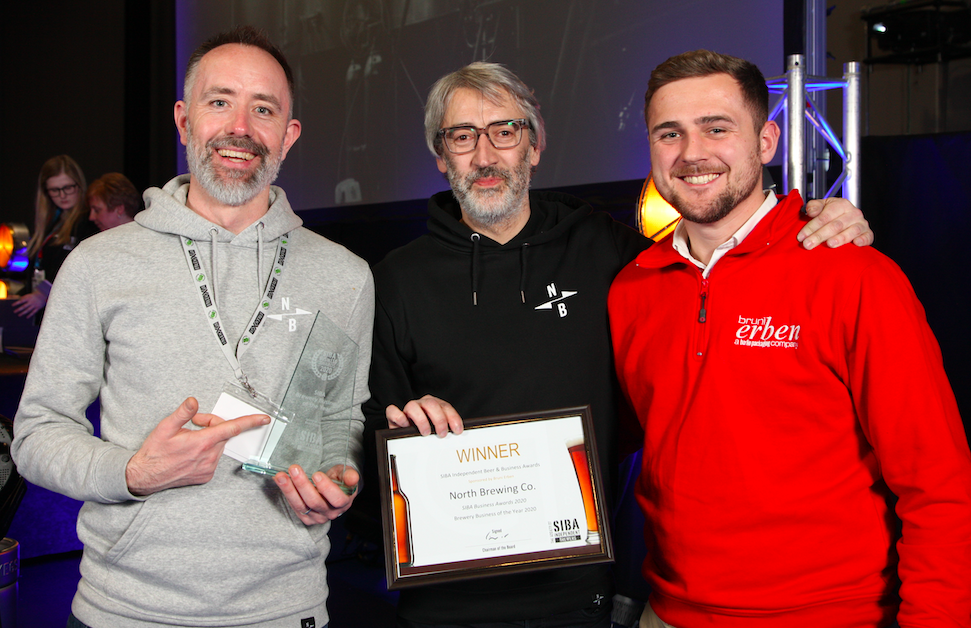 The Winners in the prestigious SIBA Business Awards 2020 have today been revealed, with North Brewing Co in Leeds taking the top gong, winning 'Brewery Business of the Year 2020' Award.
The awards name the best and brightest brewing businesses, retailers, bars, restaurants and bottle shops across the UK, as well as a new Best Brewery Taproom category – which was added this year after new statistics released today show 30% of independent breweries now have a Taproom on-site.
North Brewing Co were named 'Brewery Business of the Year' by judges after winning the Business Innovation category and impressing across a wide range of areas. North founders John Gyngell and Christian Townsley accepted the award on behalf of their team,
"We're gobsmacked! As a brewery we are only four years old and to build it from nothing to win this is amazing. Over the last twelve months we have set ourselves some really ambitious goals and feel like we have conquered all of them, so to win this really means a lot." John Gyngell, North Brewing Co-Founder.
The company were praised for efforts across their business and won an award for their 'Champions' initiative, which empowers staff to take on responsibility for key business areas such as charitable causes and mental health.
"We have an annual charity which we work with, but we saw a gap in what we were doing to make a member of staff a 'Champion' of our charity work – once we did this we thought how can we extend this across the business to areas that matter to us, like mental health. We want to empower our staff to do something extra, they learn skills and develop and we get to run an evern more rewarding, empowering business. We want to look after our people and support our team and the wider industry." Christian Townsley, North Brewing Co-Founder.
The winners were announced at the SIBA Business Awards 2020 which took place lastnight (11th March) at the Society of Independent Brewers (SIBA) flagship event 'BeerX UK' in Liverpool, March 2020. The awards were this year hosted by Jonny Garrett and Brad Evans of 'The Craft Beer Channel', who are also presenting the SIBA Independent Beer Awards 2020 this evening (12th March).
2020 marks 40 years of the Society of Independent Brewers representing and championing independent beer in the UK, and as such this year's BeerX UK will have a number of celebratory events happening as well as a special '40th Anniversary Bar' serving a beer from each decade of the organisation's existence – plus a brand new collaboration beer for 2020.
SIBA Business Awards 2020 RESULTS
Marketing Implementation
Boss Brewing vs Hugo Boss 
Green Business
Purity Brewing Co
(Stroud Brewery were also 'Highly Commended')
Best Individual Design
West Berkshire 'Detour Pale Ale' 
Best Total Concept Design
Brick Brewery 'Winter Berry Sours' 
Business Innovation

North Brewing Co. 'Champions Scheme'
Commercial Achievement
Farr Brew
UK's Best Independent Craft Beer Retailer – Multiple
Tesco
UK's Best Independent Craft Beer Retailer – Single 
Beer no Evil, Worthing 
UK's Best Independent Craft Beer Bar / Pub – City
Assembly Underground, Leeds
UK's Best Independent Craft Beer Bar / Pub – Rural
Bailey Head, Oswestry
Best Independent Craft Brewery Taproom
Salt Beer Factory 
(Cold Town House were also 'Highly Commended')
UK's Best Independent Craft Beer Restaurant 
Curry Leaf cafe, Brighton
UK's Best Independent Craft Beer Promotion
Nottingham Craft Beer Week
SUPPLIER ASSOCIATE OF THE YEAR
Beer Box Shop 
BREWERY BUSINESS OF THE YEAR 2020

North Brewing Co. – WINNER