Wetherspoons enlist independent craft brewers to quality check their cask beer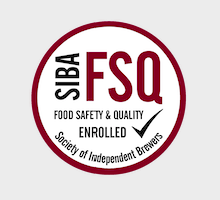 National pub chain J D Wetherspoons have introduced a new minimum quality control standard for all of their cask 'real ale' across the UK – in an effort to ensure punters get the perfect pint every time.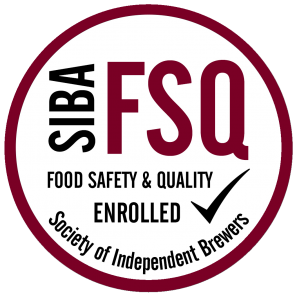 The new quality control system, called the 'SIBA Food Safety and Quality Standard', is administered by the Society of Independent Brewers (SIBA), the trade association which represents independent craft brewers in the UK. Under new rules introduced by Wetherspoons and put into place at the start of May, any brewery supplying real ale to Wetherspoons must have the quality standard in place, or an equivalent accreditation of equal weight.
"Real ale is unique to the UK and a huge part of our cultural heritage, in fact it's the number one thing which tourists want to try when visiting the UK – a proper British pint in a real British pub – so it is great to see Wetherspoons putting quality first and adopting SIBA's accreditation as their minimum standard." Ian Fozard, SIBA Chairman.
Wetherspoon chief executive John Hutson said: "The quality of the beer we serve in our pubs is of the utmost importance to us.
"Our pubs receive checks from Cask Marque to ensure this is the case and that will continue.
"The addition of SIBA's quality control system further highlights our commitment to real ale served in our pubs."
'Real ale' is unfiltered and unpasteurised and contains live yeast in the cask and whilst this gives the beer it's subtle carbonation and complex flavour, it also means extra care must be taken at every step to ensure the beer reaches beer drinkers in top form.
"Great tasting real ale starts in the brewery and finishes at the bar, and it is vitally important that proper quality control is in place alongside the extensive beer cellar and bar staff training that Wetherspoons and all good pubs already carry out. Our mission is to get great tasting, independent craft beers in to the hands of beer drinkers, and the Food Safety & Quality Standard is an important part of achieving that – We're delighted Wetherspoons have adopted it and look forward to other organisations across the UK coming on-board." Fozard added.
One such organisation are the National Trust, who have also adopted the SIBA FSQ as the quality standard for the cask beer in their historic pubs and inns across the UK, including 'Shakespeare's Local' The George Inn near London Bridge, the last remaining galleried inn in London.