Time is running out to save Britain's independent brewers from looming beer tax bill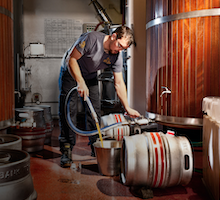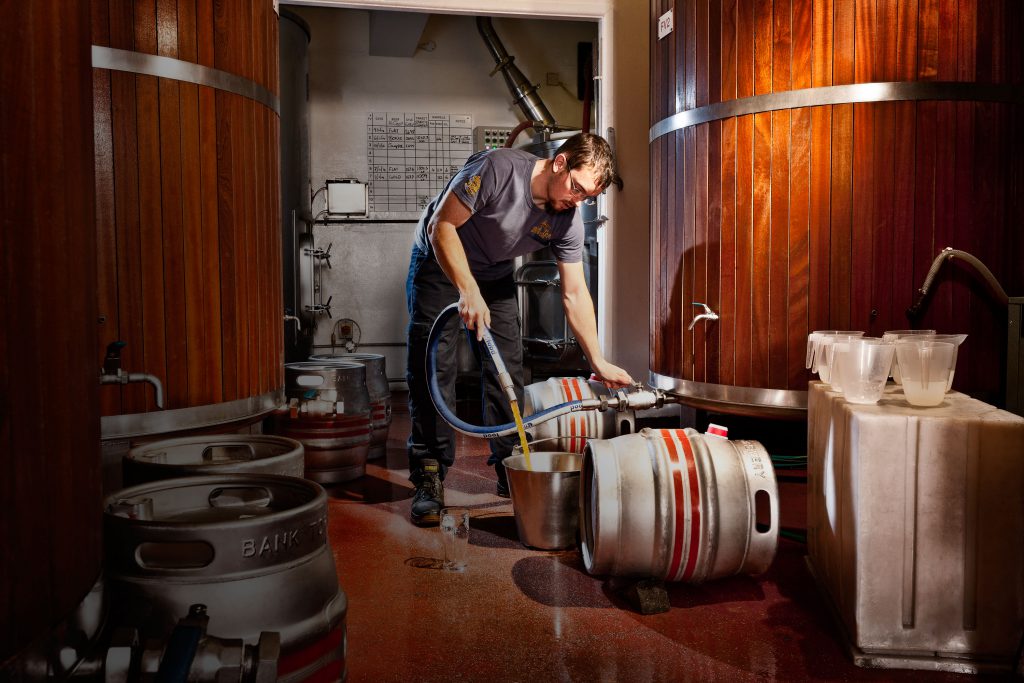 Pressure is mounting on Government to cancel this Wednesday's Beer Tax bill for breweries struggling to stay afloat during the Covid-19 pandemic.
The Society of Independent Brewers (SIBA), who represent around 750 independent craft breweries across the UK, say the monthly tax bill due to be automatically taken from brewers' bank accounts this Wednesday (25th) needs to be cancelled to help businesses survive.
"We now have 24 hours left to save our independent breweries. Britain's independent brewers' have seen their orders cancelled and their sales dry up. With little or no money coming in, thousands of breweries are faced with closure and cancelling this Wednesday's beer duty payment is now critical to give a lifeline to small, independent brewing businesses across the UK." James Calder, SIBA Chief Executive.
The amount of beer duty paid by brewers is relative to their size, but SIBA say that the average amount due to be deducted on Wednesday will still be around £5,000, and for larger independent craft breweries could be as much as £500,000.
James went on to say;
"Brewers are struggling to get through to HMRC's time to pay arrangement helpline, so are left in limbo. Cancelling beer duty outright for the UK's small independent brewers would give them a buffer of cashflow they desperately need."
"Some brewers could borrow money from the Government backed loan scheme today to give it to HMRC on Wednesday, but what would be the point?"
"Most of our members are amongst the smallest brewing businesses in the UK, and it is these small independent breweries that are at greatest risk during this period of uncertainty as the vast majority of their beer would usually supply pubs – which as we all know are now closed for the foreseeable future. Cancelling this beer duty payment could be the lifeline these breweries need in order to stay afloat during such turbulent times. 
The Chancellor has announced a range of measures to help people and businesses make it through the Covid-19 pandemic and it is vital that independent breweries are not left behind, or forgotten about." Calder added.
With beer sales to pubs now almost entirely dried up independent brewers are looking to find other ways to keep their businesses running, and one such way is via sales direct to the public – with takeaway beer, free local delivery services, or even 'Pub at home' boxes. But not all breweries have the correct licenses in place to be able to sell beer in this way and as such SIBA are also asking Government to relax off-sales licensing, or fast-track applications in order to let businesses get services up and running.
"It's great to see independent breweries engaging with their local communities and finding innovative, no-contact ways to supply quality beer to people that are self-isolating, but for many brewers they just don't have the option and an urgent relaxation of the rules is needed." James Calder, SIBA Chief Executive.
There has been a pulling together spirit across the beer industry and last week SIBA launched a new campaign with consumer group CAMRA to link local beer businesses with consumers across the UK. The #PullingTogether campaign highlights pubs, breweries and taprooms providing takeaway or local delivery services, as well helping to link together beer drinkers who may feel isolated during the Covid-19 outbreak.
Launching the campaign, CAMRA's National Chairman Nik Antona said, "These are unprecedented times in the brewing, cider and pub industry, and it is now that we all have to pull together to help keep the UK's producers and pubs afloat.
"We want to connect people with pubs as well as beer and cider producers in their area so that they can purchase great beer or a hot meal locally, rather than relying on the supermarket. This could end up being a real lifeline for people who are unable to get a delivery slot and could help ease some of the stress and burden of self-isolating during these troubling times.
"Pubs and breweries need our help now more than ever – without a strong show of support from local communities, many are destined for permanent closure."