New NI Licensing laws a 'tentative first step' for independent brewers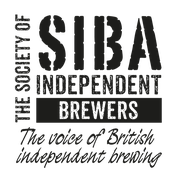 The Society of Independent Brewers (SIBA) has welcomed the passing of new legislation in the NI Assembly as a 'tentative first step' towards brewery taprooms being allowed to open.
While the new licensing laws could pave the way for independent brewers to finally open brewery taprooms, which have been a hugely important part of the growing craft beer industries in the UK and Europe, serious questions remain about how it will work in practice.
Currently NI's 30 small and independent brewers are not permitted to open onsite taprooms to sell their beer directly to consumers, unlike breweries in GB which has been key to their growth.
Under the Licensing and Registration of Clubs (Amendment) Bill, which passed in the NI Assembly yesterday (29 June), taprooms will be permitted on a limited basis of only 12 hours a week (104 times a year).
However there are concerns that these changes could including extra conditions and costs, including planning and court fees, which makes it economically unviable for small producers. The changes could also potentially see the loss of industrial derating, costing small brewers thousands of pounds.
During the legislative process, SIBA along with small brewers and other groups wrote to the Minister outlining our concerns, but there is still a great deal of questions that are yet to be resolved.
SIBA Head of Public Affairs Barry Watts said:
"There's so much interest in local craft beer and people want the experience of visiting brewery taprooms. While the new legislation in NI finally recognises the need to change the law so that craft brewers can open taprooms it remains only a tentative first step towards what brewers need and what people demand.  Urgent clarification is now needed on how these changes can be made to work for NI's small brewers."
SIBA Regional Director and owner of Bullhouse Brew Co William Mayne said:
"NI's independent brewers have spent the last five years calling for changes to the licensing laws to allow us to provide taprooms. This new Bill is a start but not the radical overhaul that is required to provide the support we need to grow our businesses.
"We hope that the Minister will work with small brewers to make this legislation work and pave the way for more changes under a fundamental independent review promised in the Bill."