Tonight's statement raises more questions than it answers for the UK's small independent brewers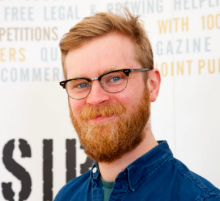 Commenting on tonight's (17th March) Covid 19 press conference James Calder, SIBA Chief Executive said:
"This evening the Prime Minister and the Chancellor of the Exchequer announced £330bn of guaranteed loans to help business through the Covid 19 pandemic. Part of these will be delivered through the new Business Interruption Loan Scheme and small businesses will be able to apply for up to £5m, with no interest due for the first six months. This will be up and running within a week and this should be recognised for it's unprecedented scale in these times of crisis.
Government intend that small businesses use these loans to 'bridge the gap' whilst the virus decimates cashflow. But paying for day to day expenditure with a loan goes against rule #1 of running a small business and much more is needed. Government also signalled that in the coming days it will announce further measures on helping employees directly and we wait to see the detail of these. "
Whilst the Chancellor announced the first in a significant package of measures his statement raised more questions than it answered for the UK's small independent brewers and the supply chain that supports them:
1. Will the Government's definition of leisure and hospitality businesses eligible for 100% business rate relief, regardless of rateable value apply to some, none or all breweries? Neither Treasury officials nor the Prime Minister's business advisor was able to confirm this evening.
2. Disappointingly nothing was announced to allow more small independent breweries to sell and deliver direct to consumer. We seek urgent clarity from the Home Office on this.
3. Speaking to Downing Street following the statement, the PM's business advisor confirmed to SIBA that businesses with a pandemic clause in their insurance contracts will receive insurance payouts, but those with ordinary business interruption insurance will not. Given how few businesses in the UK have these clauses in their policies, this is a huge blow after the last 24 hours of debate and discussion where many hoped the Government would be able to secure help from their insurers.
---
The Chancellor announced new measures today to build on what was outlined in the Budget last week to support businesses. This included:
• Extending the Business Interruption Loan Scheme: Businesses will be able to borrow up to £5 million with no interest due in the first six months which will be available from the start of next week. Any business that needs cash to pay rent, suppliers or staff or purchase stock will have access to it.
• Extending the Business Rates Discount: All retail, leisure and hospitality businesses will now be exempt from business rates for a whole year. The Government will outline which businesses this applies to by 20 March.
• Businesses in retail, leisure and hospitality with a rateable value of less than £51,000 will be given a cash grant of £25,000.
• Cash grants for the smallest businesses in receipt of Small Business Rates Relief and Rural Rates Relief will be increased to £10,000 from £3,000.
• For businesses that have an insurance policy that covers pandemics, the Government's has said its announcement will be sufficient to allow businesses to make a claim against their policy
This will mean that from next week breweries can access loans to assist with their bills. The Government has not yet confirmed which businesses in the retail, leisure and hospitality sectors will be exempt from business rates and we should know in the coming days.