Open letter to brewers on SBR review from HMT Minister Robert Jenrick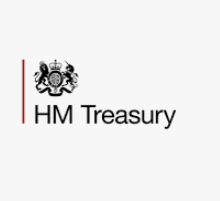 Exchequer Secretary to the Treasury Robert Jenrick MP sets out his thoughts to brewers on the review of SBR
There can be no doubt about the contributions of British beer makers to our communities and economy.
In my own constituency of Newark, beermakers like Pheasantry Brewery are one of the 2,000-strong businesses across the country that produce over 4.5 billion litres of beer every year, to be enjoyed both at home and abroad.
This government is fully behind these vital businesses and wants to make sure the industry continues to flourish. One way the Treasury has done this is by freezing beer duty at the last two Budgets, and cutting it between 2013 and 2015.
As well as this, the introduction of Small Brewers Relief in 2002 gave our smallest beermakers a greater reduction on this duty and has been incredibly successful in helping new start-ups to grow and contend with larger competitors.
While this relief has been a key factor in creating the thriving industry we see today, we appreciate that the beer market has changed significantly since the last time the relief was reviewed in 2004. Since then we've seen the emergence of new major trends and tastes, like the craft beer movement, which are creating new opportunities for these small brewers to scale-up and expand.
But currently, there is evidence that the Small Brewers Relief, rather than helping companies to grow, is actually encouraging some to stop growing or in some cases even downsize.
I want to be clear from the outset that we are not in any way considering getting rid of the Small Brewers Relief. Its contribution has been significant, and it is now an established tool in helping newcomers to enter the market.
But those working in the sector have made clear to us that the relief needs reforming, so it can continue to generate successes as it has in the past. If the relief is acting as a barrier to growth, encouraging successful businesses to stop expanding in order to avoid the cliff-edge of increased duty rates, then it's only right that we look at reforming the rules.
That's why the Chancellor Philip Hammond announced in the Budget plans to review the relief to ensure it continues to bolster Britain's booming beer industry. But we need the help and insight from those working in the industry to get this right.
To do this, we launched a survey at the end of January asking for information and views from brewers on some important aspects of the relief. This includes asking for more information about their businesses, so we can better understand the landscape, as well as get views on the rate of relief and when it kicks in.
We want to continue supporting the sector and encouraging its growth, but as a Treasury minister it is also my wider responsibility to balance the books. As a government we've already chosen to keep duty rates down to help brewers, costing a substantial amount in forgone revenue.
While I don't believe further cuts to SBR are necessary in order to reform it, we must be mindful to make sure any changes don't put further strain on other sectors or public services in order to finance them.
Reassuringly, my meetings and conversations with industry groups like the Society for Independent Brewers have made clear that there are still good opportunities for reform without further costs to the public purse. I want the Treasury to explore these in detail before we make any final decision, keeping the sector updated every step of the way.
But no information we could readily look at can substitute the insight and knowledge of you, the men and women working in the industry and putting British beer at the heart of our culture and economy.
For this very reason, I would urge you all to complete the Treasury's questionnaire, giving your frank and honest opinions so we can ensure that great British brewers continue to thrive for years to come.
Please go to https://www.surveymonkey.com/r/sbreview to make your views known.