SIBA to give Michelin Star Chefs a taste for independent craft beer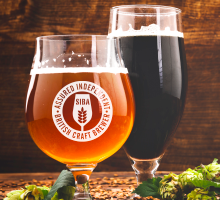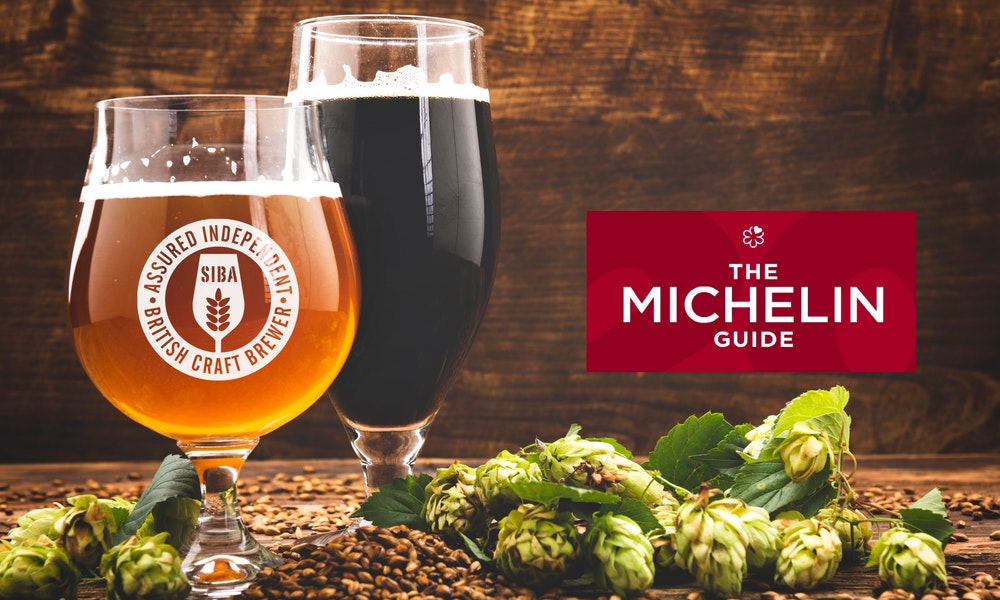 The Society of Independent Brewers (SIBA) is partnering with the Michelin Guide to bring an exciting range of independent craft beers to the exclusive Michelin Star Revelation event next month.
SIBA, which was invited to partner on the event by Michelin, will be pouring twenty-five different craft beers to the some five-hundred chefs and restaurant representatives gathered at the 'Revelation' event, where restaurants find out if they have been awarded any Michelin Stars for 2020.
"We are delighted to be working with Michelin to bring an exciting range of flavoursome, interesting and exciting independent craft beers to the Michelin Star Revelation event. These beers, many of which are being poured from restaurant-friendly champagne style bottles, have been selected because of their fantastic flavour, aroma, and ability to pair beautifully with food." James Calder, SIBA Chief Executive.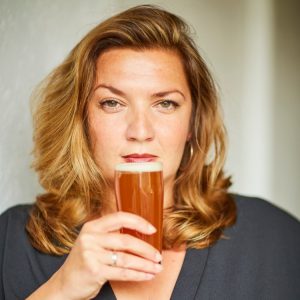 Beer writer, broadcaster, and author of the acclaimed book 'The Beer Kitchen: the art and science of cooking and pairing with beer', Melissa Cole is working alongside SIBA at the event and will be on-hand to guide chefs through the beers on offer – from snappy unfiltered lagers and fruited sours, to blended 'Cuvee' saisons and complex imperial stouts and, for those that aren't drinking, genuinely tasty alcohol-free options too.
"I am deeply passionate about the under-exploited relationship between beer and food and to be given the opportunity to introduce outstanding beers to a room full of inspirational food pioneers, and share some of my knowledge about these brews and how they can help elevate the dining experience, is a rare privilege and one I look forward to."
SIBA represent around 800 independent craft breweries across the UK, who's beers are some of the most innovative, exciting and high quality available. Chefs attending the Michelin Star Revelation event will be able to appreciate the depth and range of flavours on offer, sampling beers from 25 different breweries stretching from South West England to Northern Scotland, and everywhere in-between.
"The most exciting segment of the beer market is craft beer and has been for some time, with independent artisanal brewers creating great tasting, interesting beers of World class quality. The beer list we are bringing to the Michelin event is testament to this, with twenty five truly outstanding beers on offer that can go toe-to-toe with wine when it comes to pairing with food – something we believe will be appreciated by the world-class chefs at the event, who champion flavour above all else." James Calder added.
SIBA will also championing their 'Assured Independent British Craft Brewer' seal at the event. The seal, which can only be used by SIBA member breweries that are fully independent, relatively small, and brewing quality beer, aims to make it easier for drinkers to identify genuine craft beers and has been echoed across the pond by the US Brewers Association, which launched its own seal championing independence.
The Michelin Star Revelation for the UK & Ireland takes place from 4pm on Monday 7thOctober at The Hurlingham Club in London. Attendance is by invitation only.
Full Beer List for the Michelin Star Revelation event:
| | | | |
| --- | --- | --- | --- |
| Brewery Name: | Beer Name: | Style: | ABV: |
| Harviestoun Brewery | Schiehallion Unfiltered | Unfiltered Lager | 4.8 |
| Lab Culture | Lime all yours, Basil | Basil & Lime Saison | 5.0 |
| Burning Sky Brewery | This Land | Mixed Fermentation Saison | 6.0 |
| Wild Beer Co | Ninkasi | Mixed Fermentation Apple Saison | 9.0 |
| Church Farm Brewery | Session IPA | IPA | 3.8 |
| Siren Craft Brew | Medjuica | Session IPA | 4.8 |
| One Mile End | Juicy 4PM | New England Pale Ale | 4.9 |
| Wild Card Brewery | Passionfruit Gose | Passionfruit Sour | 4.8 |
| The Kernel Brewery | Biere de Saison, Damson | Mixed Fermentation Damson Saison | 5.0 |
| Thornbridge | The Heart Desires | Barrel Aged Gooseberry Sour | 6.5 |
| Burning Sky Brewery | Cuvee* | Wild Fermentation Saison | 6.7 |
| Weird Beard Brew Co | Pogonotrophy Project 2 | Mixed Fermentation Blueberry IPA | 8.0 |
| Abbeydale Brewery | Raisins to Be Fearful | Smoked Raisin Dubbel | 7.0 |
| Brentwood | Van Kannor | Champagne Ale | 7.7 |
| Lacons Brewery | Audit | English Barley Wine | 8.0 |
| Blue Monkey Brewery | Vintage 'Chimpagne' | Champagne IPA | 11.0 |
| Cullercoats Brewery | Royal Sovereign | English Barley Wine | 11.0 |
| Hammerton Brewery | City of Cake | Chocolate Fudge Stout | 5.5 |
| Brinkburn Street Brewery | Ragnar Lothbrok | Rye Belgian Abbey ale | 8.4 |
| Hawkshead Brewery | Tiramisu | Imperial Dessert Stout | 10.0 |
| West Berkshire Brewery | Stay Grounded | Imperial Mocha Stout | 10.0 |
| Green Jack Brewing Co. | Baltic Trader | Imperial Stout | 10.5 |
| Big Drop | Lager | Alcohol Free Lager | 0.5 |
| Powderkeg | Green Light | Low Alcohol Pale Ale | 1.2 |
| Kirkstall Brewery | Virtuous | Gluten Free Session IPA | 4.5 |
| Reunion  Ales | Craft Lager GF | Gluten Free Craft Lager | 4.6 |
*Burning Sky Cuvee will be poured to chefs as part of the 'welcome drink' as an alternative to Champagne and is not included in the 25 beers being poured on the SIBA bar.