Supermarkets in Christmas Craft Beer Battle as almost a quarter of shoppers select festive shop based on beer selection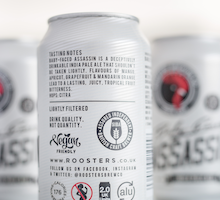 With Christmas creeping ever closer new online research shows almost a quarter of UK adults will choose to do their shopping at a supermarket with the best craft beer selection, which could increase competition between supermarkets this Christmas.
The survey of over 2,200 UK adults, carried out by independent research company YouGov on behalf of the Society of Independent Brewers (SIBA), shows nearly a quarter of GB adults (24%) would be more likely to shop at a supermarket offering a better selection of craft beer throughout December for their groceries.
"The quality of craft beer available in supermarkets has gone through the roof this year and what is particularly important is we are seeing more independent, small-scale breweries appearing on supermarket shelves. It is great to see shoppers starting to become more beer-savvy and choose where they do their Christmas shop based on the beer selection and I hope this research leads to a wider range of genuine craft beers from small producers being available to shoppers across the UK." James Calder, SIBA Chief Executive.
Those surveyed were asked to imagine 'that a supermarket was offering a better selection of craft beer than other supermarkets in your local area, throughout December as a Christmas promotion' with 17% saying they were a 'little more likely' and 7% saying they were 'much more likely'.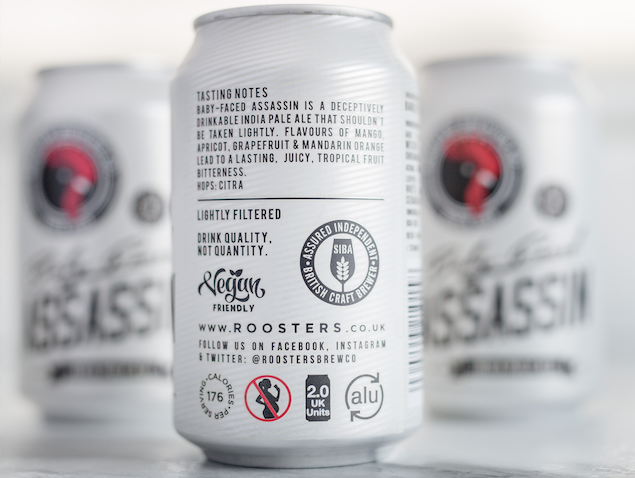 The major supermarket chains have been battling it out to secure their position as the best for beer, here's a selection of some of the best independent craft beers available in December:
Baby Faced Assassin (IPA), Rooster's Brewing Co.
Morrison's
This aromatic and dry India Pale Ale is crystal clear, clean and crisp, but with bags of citrus and orange zest character. A firm favourite and a modern British classic.
Millionaire (Stout), Wild Beer Co.
Waitrose
For a 'salted caramel and chocolate milk stout' this beer is surprisingly drinkable, balanced and not overly sweet. A great one for those family and friends who 'don't drink beer'.
Love and Hate (NEIPA), Vocation Brewery
Tesco's
Another IPA but this time in the New England style, meaning hazy, juicy and full of soft fruit flavours, without the bitterness you'd expect from classic versions of the IPA style.
Radical Road (Pale Ale), Stewart Brewing
Sainsbury's
This 'triple hopped' pale ale is a heady mix of grapefruit, marmalade and Christmas tree-like pine aromas, with a juicy tropical-fruit flavour. Delicious any time of year.
Benno (Craft Lager), Williams Brothers
Aldi
This great craft lager has citrus aromas and dry finish, it's a real crowd pleaser and part of a small range of excellent beers brewed exclusively for Aldi by this Scottish brewer.
Boston tea Party (Pale Ale), Bad Co
ASDA
This hazy green tea infused pale ale has lime and tropical fruit aromas and a slight dryness and earthiness in the flavour from the tea additions, an interesting but drinkable pale ale.