Beer writer Pete Brown & Radio 2 presenter Nigel Barden lined up for BeerX UK 2018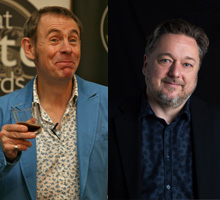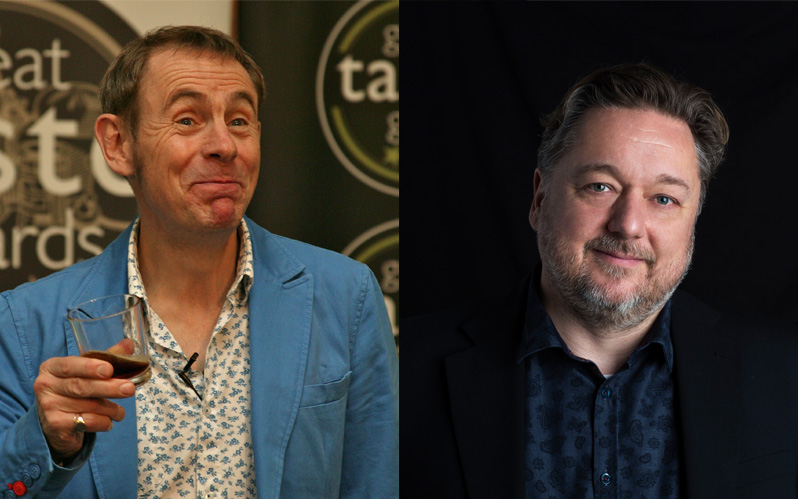 BeerX UK 2018 (Liverpool) Keynote Speaker & Award Presenters revealed
BeerX UK organiser, the Society of Independent Brewers (SIBA), has today announced that BBC Radio 2 presenter Nigel Barden and famed beer writer Pete Brown will both play important roles at this year's prestigious event, which will be hosted at their new venue, Liverpool's Exhibition Centre on 14th and 15th March.
Nigel Barden will host the prestigious SIBA Independent Beer Awards (Thursday 15th March) and SIBA Business Awards (Wednesday 14th March) and Pete Brown has been selected as this year's BeerX Keynote Speaker, which will take place during SIBA's AGM (Thursday 15th March) at BeerX UK, the UK's biggest beer and brewing trade event.
Mike Benner, SIBA's Chief Executive said "We're delighted to have Nigel and Pete on board and know they will both help further cement BeerX as the UK's must-attend beer and brewing event."
Mike continued, "Nigel's hugely entertaining cooking and beer matching demonstration last year was a highlight of BeerX for many and he was an easy choice to present our Beer and Business Awards in 2018. He will bring a professional but fun approach to our national awards. Pete Brown of course needs no introduction to most in the beer industry, having been one of the beer world's most celebrated authors, columnists and commentators over the last ten years and has more recently branched out into the World of Broadcasting with panelist appearances on Radio 4's 'Museum of Curiosities' and 'A Good Read'. We're sure that Pete will bring his trademark insight, humour and knowledge to what is set to be a hugely entertaining and engaging Keynote speech at this year's BeerX."
Nigel Barden provides a culinary flavour to Simon Mayo's Drivetime, every Thursday, 5-7pm on BBC Radio 2, on-air with Robert Elms on his BBC London show, presents features for BBC TV's Inside Out, for which he famously lived out of dustbins as a 'Freegan', and is a regular judge and host at food and drink events such as The World's 50 Best Restaurants, The Great Taste Awards and The International Wine Challenge.
Nigel Barden said "I'm delighted to be attending BeerX again and to be in the honoured position of passing on accolades to some of the talented brewers within SIBA. They are a hard working and inspirational crew who continue to spearhead the UK's beer renaissance. I know Liverpool well, having grown up in Lancashire and have been a red since Bill Shankly was in charge. The city will do us proud."
Pete Brown is a British author, journalist, broadcaster and consultant specialising in food and drink, especially the fun parts like beer and cider. His broad, fresh approach takes in social history, cultural commentary, travel writing, personal discovery and natural history, and his words are always delivered with the warmth and wit you'd expect from a great night down the pub. He writes for newspapers and magazines around the world and is a regular contributor to BBC Radio 4's Food Programme. He was named British Beer Writer of the Year in 2009, 2012 and 2016, and Fortnum and Mason Online Drinks Writer of the Year in 2015.
Pete Brown said "I'm delighted and honoured to have been asked to give the keynote speech at this year's SIBA AGM, and am looking forward to enjoying a great BeerX in Liverpool. While I appreciate the challenges facing many brewers in a tough market, I'll be focussing on the upside of the current beer scene. 2018 marks twenty years since I started work on my first book about beer, and if you'd told me then how exciting things would be now, I would never have believed you."
To find out more about BeerX UK 2018 visit www.beerx.org.uk