Society of Independent brewers (SIBA) respond to delay of hospitality restrictions being lifted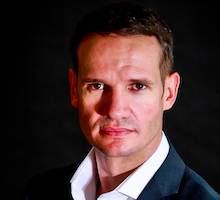 "Delaying the full reopening of the hospitality industry and the removal of social distancing measures for another four weeks is a huge own goal at a time when the country is finally on the front foot. It is important to be guided by 'data and not dates' – and the data shows the roadmap to reopening can safely continue as planned and the hospitality industry has consistently shown it can operate safely for the protection of both customers and staff.
For the nation's small independent breweries, who rely on pubs for 80% of their sales, this announcement will mean yet more uncertainty and meagre sales. All pubs are trading at reduced capacity and 'guest beers' have been the first to be pushed off bars by the large pub companies – disproportionately hitting small breweries.
Breweries have been largely left out of hospitality support or business rates holidays, with the Business Rates Relief Fund announced in March yet to come to fruition and the Job Retention Bonus being scrapped altogether – leaving brewers further out of pocket.
It is vital hospitality is allowed to find its feet or we risk undoing a decade worth's of growth in the independent craft brewing industry, which has in recent years been such a British success story." Roy Allkin, SIBA National Chairman