SIBA respond to the Prime Minister's Roadmap on the ending of lockdown in England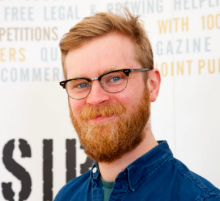 Responding to the Prime Minister's Roadmap on the ending of lockdown in England, James Calder, SIBA Chief Executive said; 
"Under the Prime Minister's roadmap published today, many small breweries and community pubs are now destined to fail, just as the vaccination programme should be providing hope and optimism. These businesses face an agonising 10 days, given they will only survive if the Chancellor announces significant and immediate financial support next week.
Although it is welcome that nonsense restrictions like 10pm curfew and substantial meal have been dropped as part of steps 2 and 3 of the plan, the vast majority of pubs simply do not have the outdoor space or facilities needed to operate viably and profitably in April. We know many 'wet led' pubs and craft beer bars will struggle to operate profitably with table service only indoor or outdoor. Whilst takeaway beer from 12th April will help our members, it has only ever been a trickle and is no replacement for a swift and simple re-opening.
The 17th May when pubs might be allowed to welcome indoor patrons is 84 days away. In that time the average independent brewery will burn through around £12,500, even with pubs partially open. We need to see brewery grants of between £10k and £30k, based on their size as introduced in Scotland.
Whilst it is welcome that every adult will be offered a jab by the end of July, we want to encourage the Government to priority vaccinate hospitality workers, once the top 9 groups are completed.
It is greatly concerning that Ministers are now considering 'Covid status certification', otherwise known as vaccine passports after weeks of stating that they would not be required to access hospitality."
James Calder, SIBA Chief Executive