SIBA Role: Public Affairs and Policy Officer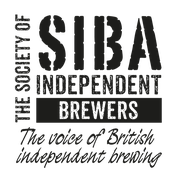 Job summary
Position: Public Affairs and Policy Officer
Location: London/South East preferred as regular availability at Westminster is essential
Home-based role with regular UK and some overseas travel
Reports to: Head of Public Affairs and Policy
Salary: £30-32,000 depending on experience
Closing date: 5pm on Friday 18 March 2022
SIBA background
The Society of Independent Brewers (SIBA) was established in 1980 to represent the growing number of independent breweries in the UK. Today SIBA has around 700 brewery members and wants to see a vibrant, thriving and sustainable brewing industry in the UK.
It is an exciting and challenging time for the independent brewing sector as it continues to be impacted by the Covid-19 pandemic and faces a changing landscape of new legislative and regulatory requirements.
Job Overview
This new role will support SIBA's extensive public affairs activities and policy objectives to ensure that the voice of independent brewers is heard in Westminster and across the devolved administrations.
Reporting to the Head of Public Affairs and Policy, you will take a leading role in planning and delivering on SIBA's campaigns and priority areas including on taxation, environment and health issues.
You will be expected to travel around the UK as part of the role visiting MPs constituencies and member breweries and attending regional meetings.
Key Responsibilities
Public Affairs
Co-ordinate SIBA's public affairs activities including engagement with parliamentarians and officials
Initiate, co-ordinate and participate in meetings including with ministers, officials and parliamentarians
Prepare briefings for parliamentarians and SIBA members
Arrange political visits to member breweries
Plan and deliver campaigning activities
Lead and organise events
Monitor political activity and advise SIBA accordingly
Manage a contact database
Policy
Draft responses to consultations, legislation, enquiries and requests for information
Help co-ordinate SIBA's policy position on new and emerging issues
Undertake research including quantitative and qualitative research
Lead on the surveying of members including for the annual craft beer report
Other responsibilities
Attend and support regional meetings and industrial events including the annual BeerX conference
Support the Head of Public Affairs and Policy in reporting requirements to SIBA Executive and Board
Assist in internal and external communication activities including the weekly Brewing in Brief email
Working with colleagues to make best use of social media and online campaigning tools
Any other duties as may reasonably be required
The Package
Starting salary will be in the range £30,000-32,000 and is dependent on
qualifications and experience.
Permanent position on successful completion of six month probationary period
Contributory pension scheme on successful completion of probationary period
Performance review at three, six and twelve months in the first year and at least
annually thereafter
Travel in the UK and occasionally abroad
Travel and subsistence expenses paid
Home-based; SIBA offices located in Ripon
Staff benefits include group life and income protection cover
Other benefits include training to become a qualified beer competitions judge on
completion of probationary period.
Person Specification
| | |
| --- | --- |
| Essential | Desirable |
| Experience in a public affairs setting such as Parliament | 2-3 year's experience of public affairs roles |
| Undergraduate degree | Relevant subject to at least 2:1 |
| Good research skills | Knowledge of quantitative and qualitative research methods |
| Demonstrable experience of developing successful public affairs strategies and plans | Experience of running successful social media and online campaigns |
| Knowledge of legislation and Government institutions | Knowledge and experience of devolved administrations |
| The ability to provide accurate concise and easy to understand briefings on complex subjects | |
| Good IT skills including Microsoft office | |
| Excellent verbal and written communication skills | |
| Experience of being able to work alone and collaboratively | |
| Strong ability to prioritise and manage challenging workloads often under pressure | |
Personal qualities
Essential
Desirable
Excellent communication and networking skills
Passion and drive
Ability to build evidence based arguments
A passion for great beer
Strong self-awareness and resilience under pressure
Enthusiasm and passion for politics
A team worker with excellent inter-
personal relations
Ability to travel as required
Ability to work effectively from home
Application process
Please send your CV along with a covering letter outlining how you meet each person specification points to Barry Watts, Head of Policy and Public Affairs at political@siba.co.uk under the title "Application for Public Affairs and Policy Officer" before the deadline of 5pm on Friday 18 March 2022.
Shortlisted candidates will be invited to attend an interview W/c 28 March in a central London location. You may be asked to prepare a presentation to make during the interview and a second interview may follow.
Any job offer will be on the understanding that the information provided is full and correct and not misleading and that no relevant information has been omitted. An inaccurate or misleading application will be grounds for summary dismissal under SIBA's disciplinary procedure.
Please provide details of any previous criminal convictions (Rehabilitation of Offenders Act applies).
SIBA is an Equal Opportunities employer.