SIBA recruiting Business Development Officer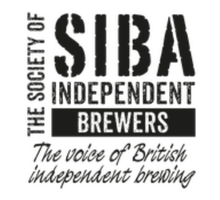 Position : Business Development Officer

Responsible to : Head of Communications & Marketing
Salary : £28-30k per annum (dependent on experience) with competitive performance-based bonus structure offered in addition to base salary
About the Role

This exciting new business development and marketing position offers the right candidate the opportunity to work in the vibrant and diverse independent craft brewing industry, helping gain new members for SIBA (the Society of Independent Brewers), the UK's leading trade association for small independent breweries. 

Knowledge of the craft beer and brewing industry is helpful but not essential, as we are looking for a confident, self-motivated person with great communication skills to help the trade association grow its membership with breweries, beer shops, and amateur homebrewers across the UK.

This is a homebased role which requires frequent travel across the UK and regular contact with our Senior Management Team who are split between London, North Yorkshire and Scotland. A competitive salary, travel expenses, holiday and pension benefits are included as part of this varied and interesting new role.

About the Employer
The Society of Independent Brewers is the UK's leading trade association for small independent breweries across the UK. As well as breweries, supplier companies such as hop or malt merchants are also members of the organisation. This year three new Membership categories have been created for International Breweries, Beer shops, and amateur homebrewers.
SIBA lobby Government on behalf of independent brewing members, offer advice, training and support, as well promotion of member businesses through trade-shows, beer competitions and awards across the UK.
KEY DUTIES AND RESPONSIBILITIES
Brewery Member recruitment
To develop and evolve an effective way of regularly communicating to SME brewers who are not SIBA members through in-person and remote channels
To grow SIBA brewing membership, including the development of a follow up contact matrix for brewers
Develop a "recommend a friend" scheme or similar marketing tools to help grow SIBA Brewing Membership
Track and evaluate these plans regularly and always look to improve them.
Associate member development
To work with the Senior Management Team to evolve the features of SIBAs identified new member categories, namely:

Associate International Membership

Associate Bottleshop membership

Associate Homebrewer membership

To help develop a contact plan for each of these membership categories in order to hit SIBAs new membership target for each category.
Track and evaluate these plans regularly and always look to improve
---
PERSONAL QUALITIES
Progressive – always looking to improve and innovate.
Collaborative – able to work collaboratively with the SIBA executive team
Focused – clearly understand the plan and is not easily swayed from it. Able to say "No" to stakeholders where appropriate
Creative – flair to bring agreed communication strategies to life
Communicator – both verbal and written with SIBA team and its new and prospective members.
Commercial – able to understand and articulate the need to quantify investment and their return.
REQUIREMENTS FOR THE ROLE
Essential
A minimum of 3 years' experience in a sales and / or business development role
Full clean driving license and own car (compensation for mileage included)
Confident and pro-active communication skills in person, via email and over the phone
Ability to be self-motivated and organized, including planning of work calendar and travel
Desirable
Marketing, press or communications experience
Experience of direct sales, i.e. email marketing and sales
Experience within the beer and brewing industry
---
GENERAL TERMS AND CONDITIONS OF EMPLOYMENT
Salary £28-30k per annum (dependent on experience) with competitive performance-based bonus structure offered in addition to base salary
Location Ripon, North Yorkshire / Home based (with travel required throughout the UK)
Hours 40 hours per week, flexible working
Holidays 28 days holiday, including 8 bank holidays

---
To apply please email your CV and covering letter to SIBA's Head of Comms & Marketing neil.walker@siba.co.uk

Closing date for applications 24th June 2022.