Government has less than 24 hours to suspend beer duty payment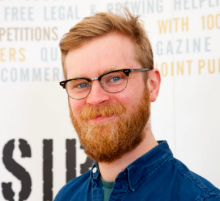 The Government has less than 24 hours left to defer this month's beer duty payments amid concerns that the time to pay arrangements are not working for many brewers.
The Society of Independent Brewers (SIBA) has been calling on the Treasury to suspend beer duty payments due on 25 April and for the next quarter to assist breweries with their cash flow.
If the Chancellor refuses to act brewers will be at the mercy of HMRC's 'time to pay' system, and according to SIBA's latest survey of UK brewers only 61% of those who have tried to access it have been successful.
Last month, after the Chancellor turned down the industry's call to postpone payments, 1 in 10 brewers had money deducted from their accounts by HMRC in error according to the survey of 282 UK breweries*. This included cases of more money being taken from small brewers than was owed.
Small independent breweries in the UK have been devastated by the impact of the Covid-19 outbreak. Following the closure of pubs last month, brewers have witnessed on average a fall of 82% in sales, with many businesses struggling to survive.
The industry's call for beer duty payments to be postponed in March was rejected by the Chancellor and meant that breweries faced payments of thousands of pounds. The average small brewer was landed with a bill of around £5,000 and for larger breweries it was as much as £500,000.
James Calder, SIBA's Chief Executive said:
"Breweries only work on a few weeks of cash flow and the Covid-19 outbreak has decimated our small independent brewers. This is why it is crucial that the Chancellor suspends beer duty so breweries can keep themselves afloat.
"If they're left to the mercy of the HMRC's time to pay arrangements then we may get a repeat of last month where brewers struggled to get through and many of those who did had payments taken anyway."