SIBA Chief Executive writes to key ministers on issues facing independent craft brewers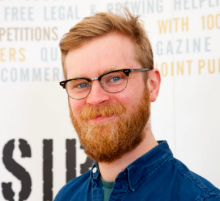 After the recent General Election, SIBA's Chief Executive, James Calder, has written to key ministers in the new Government outlining the challenges and opportunities for independent craft brewers over the next year.
Alongside the letters, each minister was sent a copy of SIBA's latest manifesto which outlines 15 policies to turbocharge independent brewing in the UK.
In a letter to the Prime Minister, Boris Johnson, SIBA highlighted its "oven ready" plans to encourage job creation, investment and growth in the industry while protecting small craft brewers who operate in a highly competitive market.
Writing to the Chancellor, Sajid Javid, along with the Exchequer Minister, Simon Clarke, SIBA outlined the positive reforms that HM Treasury could make to Small Breweries' Relief to incentivise brewers to grow without withdrawing any relief for any brewer below 5,000HL.
SIBA's concerns on the proposed Deposit Return Scheme (DRS) were shared with the Environment Minister, Rebecca Pow. Small brewers are conscious of their impact on the environment and want to work closely with the Government to develop a DRS that works for the whole of the UK.
In a letter to the Small Business Minister, Kelly Tolhurst, SIBA outlined its ideas to improve the Pubs Code and the Pubs Code Adjudicator which is currently under review.
More information on SIBA's position on Small Breweries' Relief, Pubs Code and the Deposit Return Scheme can be found on the SIBA website.