SIBA recruiting for Head of Public Affairs and Communications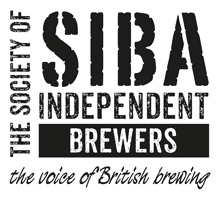 JOB ADVERTISEMENT:
Head of Public Affairs & Communications
SIBA, the Society of Independent Brewers
£40,000-45,000 per annum
Closing date:  5pm July 3rd 2017
SIBA, the Society of Independent Brewers, was formed in 1980 and now has over 850 brewing members.  As a trade association representing Britain's independent craft breweries we exist to provide support and to create commercial opportunities for our members as well as promote the excellent beers they brew.
It is an exciting time for British beer and there are now more breweries per head of population in the UK than in any other country. It is also an exciting time for SIBA. We have re-structured the organisation to ensure it is fit for purpose to deliver its new vision to 'deliver the future of British beer and become the voice of British Brewing', supported by our 'four pillars' of activity to represent our members as the very best of professional brewing businesses.
We are looking for a keen and capable public affairs and communications professional with the right experience and qualities to lead our campaigning activities.
Reporting to the Chief Executive, you will, amongst other things, develop our public affairs strategy, write briefs and submissions and build support and engagement amongst parliamentarians and members.
If you think you are the right person for this exciting role please read the job specification below, which includes details on how to apply.