SIBA AGM & Members' Conference 2021 to be held virtually for first time in the association's history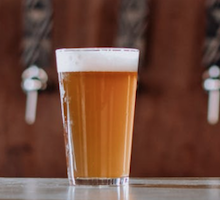 The Society of Independent Brewers (SIBA) are following up their successful BeerX Online event with a virtual AGM & Members' Conference taking place on the 8th June, in association with Napthens Solicitors who join SIBA as Headline Sponsors.
With many trade event spaces still closed SIBA have taken the decision to host their first ever fully virtual AGM & Members' Conference – including online voting on Resolutions and a live broadcast featuring keynote talks from Kate Nicholls, CEO of UKHospitality and Henok Fentie, Head Brewer of Omnipollo in Sweden.
Also speaking will be SIBA Chairman Ian Fozard of Roosters Brewery, SIBA CEO James Calder and Jamie Allison, Partner at Napthens Solicitors, who are partnering with SIBA to deliver the conference.
"This year's virtual AGM and Members Conference is set to be a first in the history of the association and we are all set to host the same engaging debates and exciting keynote talks as our usual in-person AGM and Conference, which usually takes place as part of our BeerX event in Liverpool. I look forward to welcoming SIBA Members into the online AGM & Conference next week.
I would also like to thank Napthens Solicitors who as well as being longtime supporters of SIBA and independent brewers with their free legal helpline for brewers and other bespoke services, are partnering with us on the Members' Conference as our Headline Sponsor. With their backing and expertise we look forward to an engaging, modern and fully virtual event." Ian Fozard, SIBA Chairman.
Jamie Allison, Partner at Napthens Solicitors will be speaking on behalf of the firm at SIBA's Conference, and welcomed the partnership with the trade association,
"Napthens has a proud history of working with SIBA and its members and we're delighted to be sponsoring the Members' Conference
"We're looking forward to getting involved in what will undoubtedly be a very interesting event!"
The SIBA AGM & Members' Conference is open only to SIBA Member Breweries and Supplier Associate Members and will take place from 10.00am until 01.00pm on Tuesday 8th June.
For further information visit https://www.siba.co.uk/agm-members-conference-2021/