Top of the Hops: Indie brewers to battle it out with single hop beers at Imbibe Live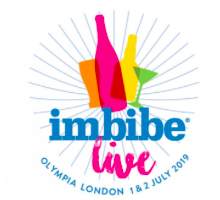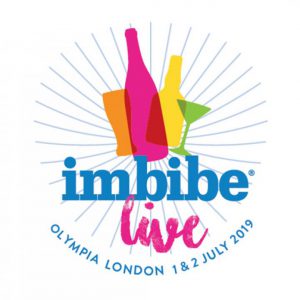 Independent craft brewers from across the UK will next month battle it out to be named the Best Single Hop Beer at an exclusive beer judging at Imbibe Live – the drinks industry trade show taking place at Olympia London on the 2ndand 3rdof July
Led by the Society of Independent Brewer's Neil Walker, attendees will taste their way through six different beers from six different breweries, each making use of a single hop variety in order to truly show off the nature of this wonderful plant.
Hop merchant Charles Faram are also involved, providing the raw hops which match the type used in each beer, allowing the lucky audience the chance to touch and smell the hops before trying the corresponding beer in what is set to be one of the highlights of the Imbibe Live trade show. Once all six beers have been sampled the audience will select their 'Top of the Hops' – due to be presented with the award immediately after the event.
"I'm delighted to be presenting these six very different beers which each, in their own unique way, show off the specific aromas and flavours of both international and UK grown hops. From bright, citrussy American hops, to fruity hops from New Zealand and herbal, spicy hops grown in the UK – the beer range is looking fantastic and it should be a great tasting for all involved." Neil Walker, SIBA Head of PR & Marketing.
Mitch Adams is Beer Ambassador for Imbibe Live, he had this message for those hoping to attend the show "Education is vital to growing sales, and what better way to learn about beer than by seeing first hand the vast array flavours the humble hop can bring to the party!"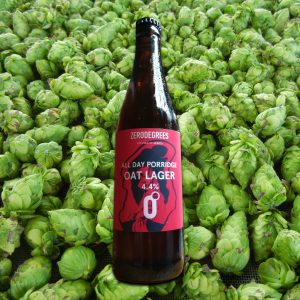 Brewery: Zerodegrees Cardiff
Beer Name: Oat Lager
ABV:   4.4%
Single Hop used:  Nelson Sauvin (NZ)
Tasting Notes:  A subtle sweet berry flavour from the Nelson Sauvin hops are enhanced by the high content of oat (Oat Malt and Oat Flakes) in this beer's grain bill – over 50% in total – which gives this lager a full, silky texture and mouthfeel.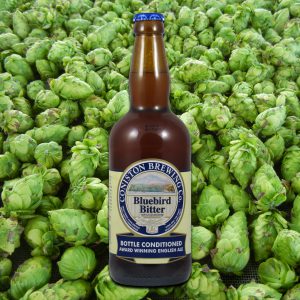 Brewery: Coniston Brewing Co
Beer Name: Bluebird Bitter
ABV:   4.2%
Single Hop used:  Challenger (UK)
Tasting Notes:  A floral (some say geraniums) and freshly mown hay aroma, with an earthy and woody mid note. Crisply bitter without being excessive.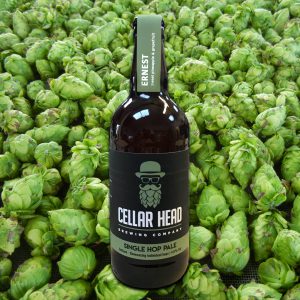 Brewery: Cellar Head Brewing Co Ltd
Beer Name: Single Hop 
ABV: 4.6%
Single Hop used: Ernest (UK)
Tasting Notes: Hoppy with a light sweetness, hints of pineapple and grapefruit, some new world hop flavours.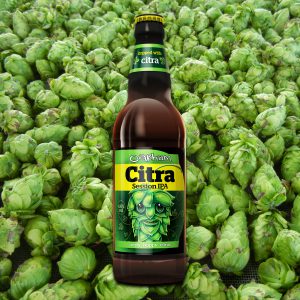 Brewery: Oakham Ales
Beer Name: Citra
ABV: 4.6 %
Single Hop used: Citra (USA)
Tasting Notes: Light gold in colour, bursting with citrus and tropical hop flavours and sensationally refreshing. The original UK Citra.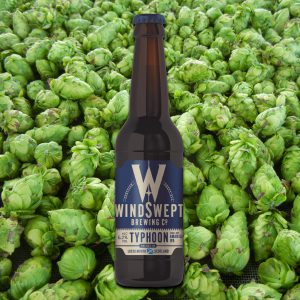 Brewery: Windswept Brewing Co
Beer Name: Typhoon
ABV: 6.2%
Single Hop used: Amarillo (USA)
Tasting Notes: Refreshing citrus flavours with lots of mandarin and tangerine coming from the Amarillo hop balanced with a slight bitter finish. A light, delicious, moreish IPA.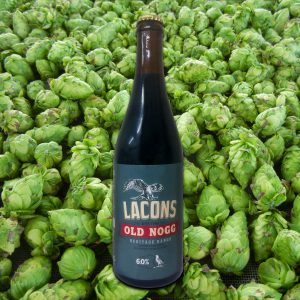 Brewery: Lacons
Beer Name: Old Nogg
ABV: 6%
Single Hop used: Sorachi Ace (Japan/USA)
Tasting Notes: Big fruity aroma with nutty notes followed by Flavours of lemon, fresh dill and hints of coconut. This black ale is matured for a minimum of 3 Months with champagne yeast to give excellent carbonation and rich mouthfeel.