Wild Card Brewery's Jaega Wise joins SIBA as Director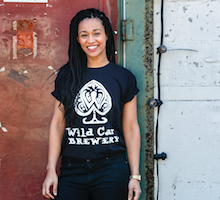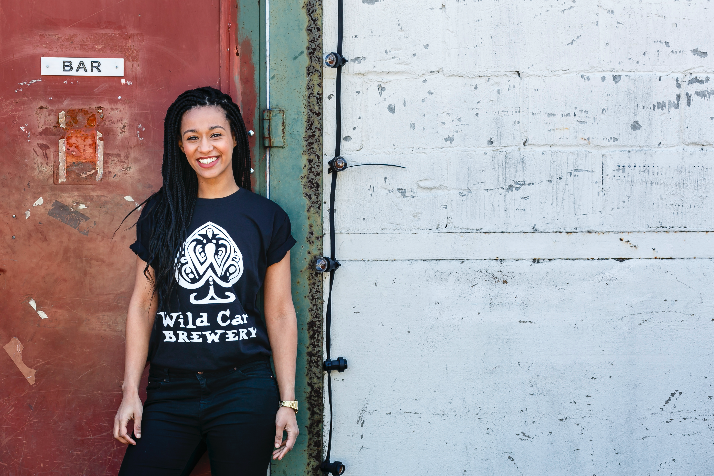 Brewer Jaega Wise of Wild Card Brewery in East London has been made a SIBA South East Elected Director, for the Society of Independent Brewers (SIBA), following an election at the organisations South East AGM.
The SIBA South East Region, which includes Greater London and has around 150 brewery members, voted Jaega in as a Director to represent the region alongside existing Elected Director's Tom Bott of Signature Brew and Iain McIntosh of Red Cat Brewing on the SIBA Board.
Outgoing SIBA South East Chair, Ed Mason of Five Points Brewing finished his time as Chair of the region and stepped down at the AGM, welcoming Jaega's election, "Jaega is a much-liked and respected brewer from one of the region's newer breweries and I know that she will do a fantastic job of representing the region's brewers – we had 4 excellent candidates stand for the election, which I think is testament to how involved and engaged in the industry we are in the South East"
Jeaga also presented a motion at the South East AGM for "SIBA to create & implement a more comprehensive marketing 'Code of Practice' for its members, to specifically include the issue of sexist or otherwise discriminatory images and language." This motion passed unopposed following a positive discussion in the room, and will now go forward for consideration at SIBA's next Board Meeting in February.
"I am really pleased to have the opportunity to represent members of the South East region. Ed has been a fantastic chair and I'd like to thank him for all his hard work.  We have many challenges ahead, but I am confident with the skills, passion & love of great beer in the region, we can overcome them together" Jaega Wise, Wild Card Brewery.
Jaega will also be a part of a panel debate at SIBA's BeerX in March on 'Marketing Beer to Women Responsibly', looking at ways in which breweries should market to women and the potential pitfalls to avoid.
SIBA's Chief Executive Mike Benner welcomed Jaega's fresh insight "On behalf of SIBA I am very pleased to welcome Jaega as one of our new Elected Diretcors. As well as representing the region alongside Tom and Iain it is positive she is already seeking to enact national change, by bringing forward an important discussion on sexism in the beer industry at the SIBA Board meeting in February.
I would also like to thank Ed Mason of Five Points, who last night stepped down as the SIBA South East Region Chair, for all of his hard work over the past few years. Ed has been an extremely professional, popular and effective representative of the South East Region and a hugely beneficial contributor to the SIBA Board National, whose expertise will be sorely missed."

Tom Bott of Signature Brew will also now be made SIBA South East Regional Chair following Ed Mason stepping down, working alongside fellow Directors Jaega Wise and Iain McIntosh, representing the South East on SIBA's National Board of Directors.