Delivering beer via off-peak return!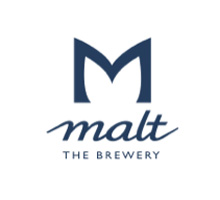 When Malt The Brewery were asked to deliver beer to the Thornbury Castle Pub in Marylebone, they could have done what they always do and deliver it in the faithful brewery van.
"We're a small local micro brewery, normally delivering within a 30 mile radius, so central London is technically outside our area" said Jenny Watson, Co-Founder at Malt The Brewery.
Steve Duff-Godfrey, at the Thornbury Castle had called the brewery to ask for a delivery of Malt Starry Nights. Being at the end of the Chiltern Mainline the pub gets a lot of commuters from the Chilterns who like to drink their local ales before heading home after a long day at work. He'd heard about Malt Starry Nights and had to try it for himself.
"Without any other orders in town, sending the brewery van would have been highly inefficient and not particularly environmentally friendly" said Nick Watson, Founder at Malt The Brewery. "Never one to turn down a sale, Jenny had the idea of sending the beer by train. Initially it seemed ludicrous, however at £11.50 for an off-peak return ticket it actually made a lot of sense!!"
A quick phone call with Connor at Chiltern Railway's customer service confirmed that there are currently no restrictions on transporting beer barrels by train, however no one had ever asked the question before!
Nick (and the 144 pints of ale) took the 11.32 from Great Missenden, which of course arrived on time in Marylebone. In fact the ale was in Steve's cellar by 12.30pm.
"We've never received a delivery this way before, Malt The Brewery really went out of their way to deliver the ale by train!" said Steve Duff-Godfrey.
A number of brewery customers and Maltsters (members of the Brewery club) commute into town and have already said that they'll be dropping by the pub to enjoy a pint of Malt Starry Nights this week.