Going with the Flo! Purity Brewing Company's Flo Vialan named Brewer of the Year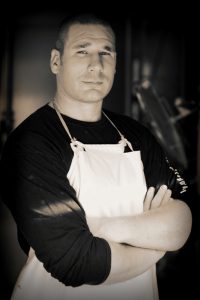 Purity Brewing Company's director of brewing Flo Vialan has been named 'Brewer of the Year' at the All-Party Parliamentary Beer Group Beer Awards.
The highly-prized and prestigious award is one of only a small number handed out annually by the government-related All-Party Parliamentary Beer Group.
The fantastic Frenchman, who hails from Lyon and has been Head Brewer with Purity for nearly 11 years, has been recognised for his wide-ranging skills in and out of the brewhouse and for his complete embodiment of Purity's core values: brewing great beer without prejudice, with a conscience and with a consistency and attention to detail, which is second to none.
As well as a dedicated eco-friendly brewer with a degree in Environmental Science and Agriculture, Flo has been crucial in Purity's development of all their beer's and their continued success as one of the leading craft brewers in the UK
Having been unaware of the nomination, let alone the win, Flo was summoned to the stage in front of over 200 attendees and 80 MPs at Westminster's One Great George Street this week to receive his award.
In its own words, the All-Party Parliamentary Beer Group Beer Awards aims to:
promote the wholesomeness and enjoyment of beer and the unique role of the pub in UK society
increase understanding of the social, cultural and historic role of brewing and pubs in the UK and their value to tourism
broaden recognition of the contribution of brewing and pubs to employment and to the UK's economy
promote understanding of the social responsibility exercised by the brewing and pub industries
support the UK's brewing industry worldwide
The awards night sees beers served under the watchful guidance of the Beer Academy, Cask Marque and the Institute of Brewing and Distilling.
Speaking about Flo's award, Purity MD Paul Halsey, comments: "He is one of the most dedicated, meticulous and driven brewers I have ever met, as well as being a central part of the Purity family , so this award is very well deserved. I take particular pride in Flo's journey with us here at the brewery, but even more so in the fact he didn't know about the nomination and had to get up on stage in front of so many people. Nice one Flo."
And the man himself, lapping up his newfound fame, had this to say: "I am incredibly proud and thankful to receive this award. It's not often you get to combine your work with one of your hobbies and I feel privileged that I get to do this every day. It's not just for me though, this award I would like to share with my excellent brewing team at Purity that continue to push boundaries, strive to improve each day and ensure the beer we brew is the best possible. I'd like to thank the APPBG for this award and also the whole team at Purity as I couldn't do my job if it wasn't for the rest of the guys doing theirs, it truly is a team effort!"
For more about Purity Brewing Company visit www.puritybrewing.com and order beers direct at Purity's www.bottleshack.uk or the brewery shop on 01789 488007.