Robinsons win 20 prestigious beer awards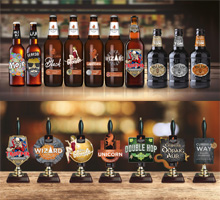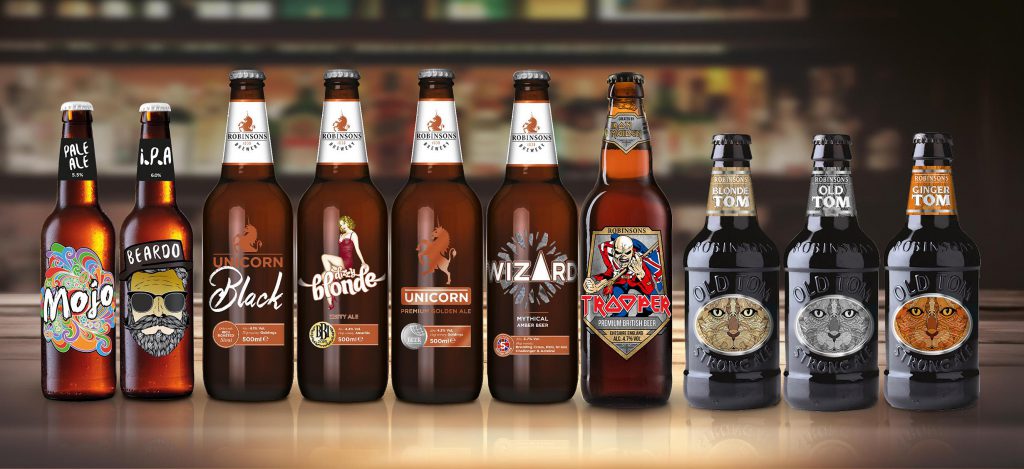 2017 has been a remarkably successful year for independent family brewers, Robinsons Brewery, who have recently won no less than 20 esteemed awards for their range of excellent quality beers. From the liquids to the branding and design, Robinsons' ales have created quite an impression in the drinks industry.
Gill Yates, Brands Manager for Robinsons Brewery, said: "We are all extremely proud of our beers. Each brand is unique, from the packaging to the taste, so we're delighted that our ales have been acknowledged in the trade for something so important."
Five Robinsons' beers were recognised at the 2017 World Beer Awards, where a highly respected judging panel blindly tasted over 1,900 beers from more than 36 countries. Results revealed Old Tom won gold for dark beer, Trooper won silver for pale beer out of all entries from the United Kingdom, and both Ginger and the all-new Blonde Tom were named UK Country Winner for their exquisite taste. However, the real triumph was Robinsons' historic Old Tom which claimed the illustrious award for the World's Best Design following an innovative rebrand of the labels for the Old Tom range back in May.
Another five Robinsons' brews scooped awards at the 2017 BBI Awards. Out of 179 entrants, Ginger Tom won gold, Mojo and Hallowed both received a silver award, alongside Trooper and Old Tom earning a diploma, all in the category of Ales, Lagers and Ciders. Robinsons will be presented their medals and certificates at the annual BBI dinner, on Thursday 9th November 2017.
Martyn Weeks, Head Brewer for Robinsons Brewery, said: "We are really pleased that such a variety of our ales have been awarded. When designing a beer, a lot of hard work and patience goes into getting the recipe and the flavours just right. We have a diverse family of ales, from heritage brews that are more than 120 years old to lively young ales that are new to the market, but they all have one thing in common: quality. We take quality seriously. We know how important it is to cask drinkers – in fact to all drinkers. That's why each beer has an exclusive taste to satisfy our drinker's wants and needs, and for this to be recognised by well-respected judges in such a competitive industry means a lot."
Adding to the 2017 trophy cabinet, seven Robinsons' ales impressed some of the finest palates in the world at the 2017 Global Beer Masters. Tastings were blind judged by a panel of highly esteemed beer experts, beer sommeliers and senior buyers; who have the coveted job of identifying the best beers from across the globe. Bronze awards were granted for Trooper, Ginger Tom, Unicorn and Wizard, and silver for Unicorn Black, Hallowed and Beardo … all for their superb taste.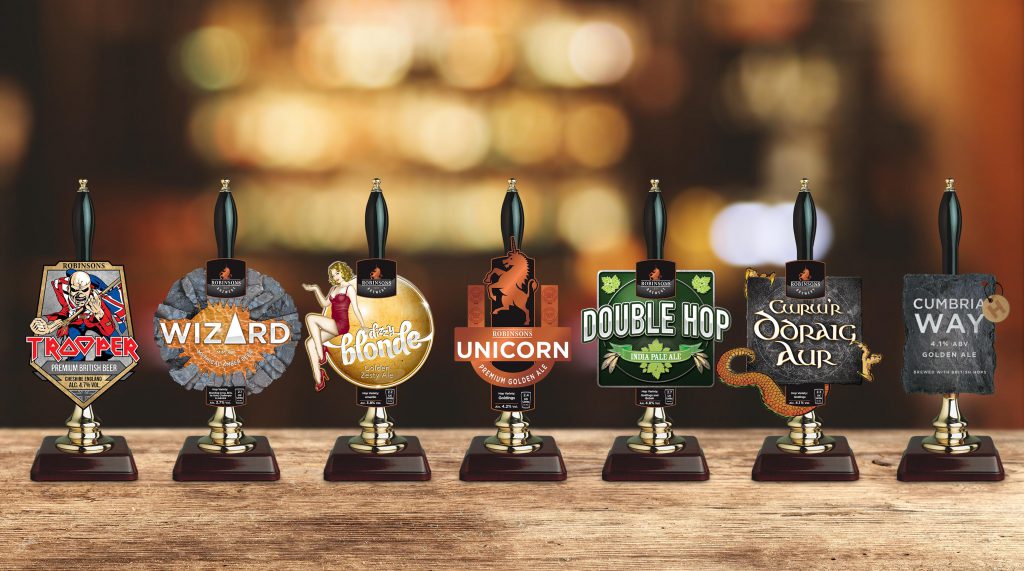 Finally, Robinsons picked up three accolades at the International Beer Challenge, with the Old Tom range winning gold for packaging, an additional gold for the sweet and fiery taste of Ginger Tom, and bronze for Original Old Tom. The International Beer Challenge acknowledges the skill of the brewer and recognises the quality and packaging of products. Competing amongst 829 beers, from 176 companies across 30 countries globally, Robinsons Brewery, one of the most advanced and sophisticated breweries in the UK, is fast developing a worldwide reputation for real ale.
For more information on Robinsons Brewery, please visit www.robinsonsbrewery.com, like them on Facebook: www.facebook.com/robinsonsbrewery, follow them on Twitter: www.twitter.com/robbiesbrewery (@robbiesbrewery) and on Instagram: [http://%20www.instagram.com/robinsonsbrewery]www.instagram.com/robinsonsbrewery.
END
Photo One – Line-up of Robinsons' tasty bottled beers
Photo Two – Core selection of Robinsons' tasty draught beers
For further media information contact:
Sarita Singh
PR & Digital Marketing Assistant
Sarita.Singh@frederic-robinson.co.uk
0161 612