Derby Brewing Crowdcube campaign hits overfunding!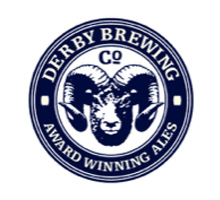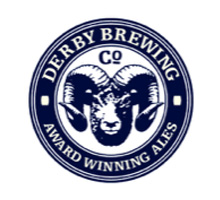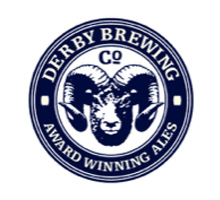 Derby Brewing Co is thrilled to announce that their crowd funding campaign has exceeded its initial £500,000 target, currently sitting at £557,740 with over 110% funded. There will however be an opportunity for further investment with the company releasing up to 15% of the business should there be demand but there's not long to go with the campaign closing at midnight on Wednesday 31st May.
Speaking about the campaign, director Paul Harris commented: "It's hugely exciting that we have successfully funded, we are delighted and humbled that we now have over 560 investors who share our excitement about our future plans for Derby Brewing. There's been a huge amount of work gone into this campaign and we are delighted it has paid off. We have decided to release up to 15% of the business so that as many people as possible can become part of what we are doing. With this in mind we would certainly encourage any investors considering increasing their investment or those thinking of investing to move quickly whilst the campaign is still open.
"We can't wait to now get started turning our exciting plans into reality, growing Derby Brewing for our shareholders and to benefit Derby as a whole. As a family owned local business this growth will create considerable further employment, both directly and via our local supplier base, boosting the local economy and we certainly hope to make Derby proud by producing more great beers and venues in the years to come."
Our plans will now include the following:
Launching our new craft beer range, Crafted, available in 330ml and 30L kegs into the booming craft beer market
Opening a new Derby Brewing venue
Development of our existing venues, including the installation of a garden room at The Greyhound Smoke & Craft House, building an extension at The Queen's Head to include further pub space and a function room to meet demand and an additional six bedrooms at The Kedleston Country House to meet demand
Increasing listings of our range of packaged premium ales and craft range into leading supermarkets
Exporting our beers across the world
To meet demand increasing capacity at our brewery and creation of a bar and shop to maximise our popular brewery tours
Our current venues include The Tap, a specialist beer and spirit house, with over 75 beers & ciders and over 70 spirits; The Queen's Head, a cosy village gastro pub with locally sourced food; The Greyhound, a smoke and craft house with our own in house smoked menu and over 150 craft beers and ciders and The Kedleston Country House, our modern country house which combines an extensive bar, relaxed restaurant, a boutique hotel and wedding venue.
For those looking for more information and to invest see www.crowdcube.com/derbybrewing.