Midlands Brewers Scrum Down For A Beer Competition and Festival at Nottingham Rugby Club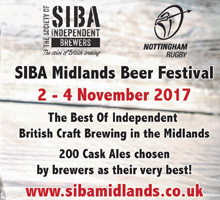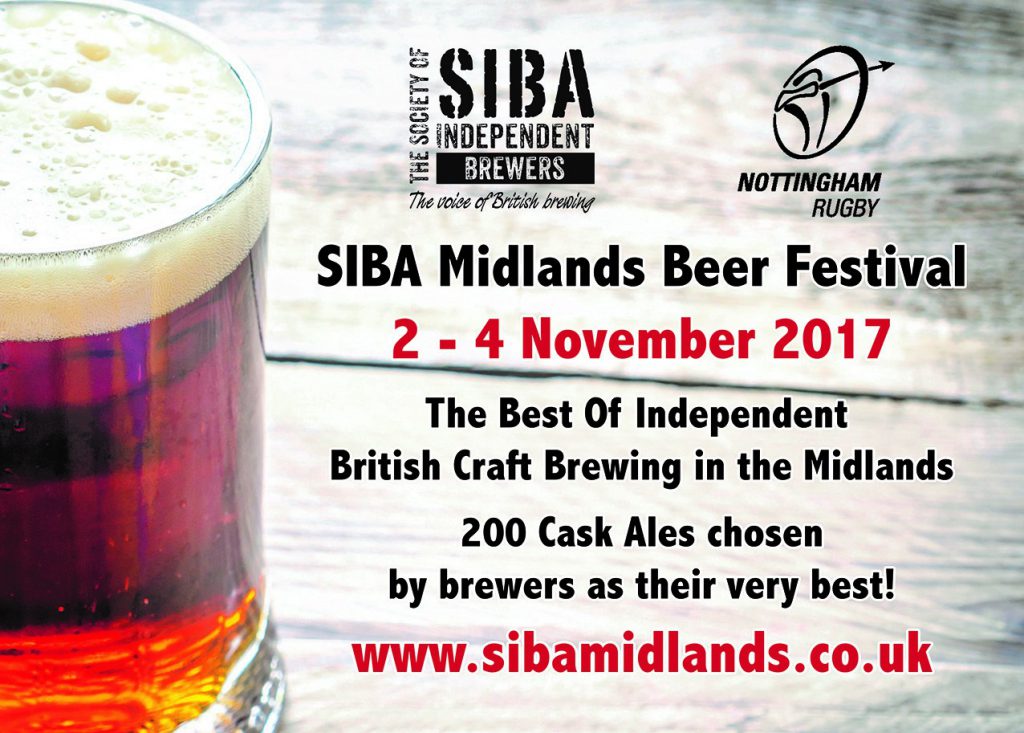 The Midlands Region of The Society of Independent Brewers (SIBA) are teaming up with Nottingham Rugby Club to host their very first independent beer competition and festival beginning Thursday 2nd November and running to Saturday 4th November 2017.
The event is looking for volunteers to work at the festival: http://www.nottinghamrugby.co.uk/siba-beer-festival-bay/ 
SIBA, the Society of Independent Brewers, was established in 1980 to represent the interests of the growing number of independent breweries in Britain. The trade organisation currently represents more than 850 independent craft breweries, with 118 based across the Midlands Region, and has a vision 'to deliver the future of British beer and become the voice of British brewing'.
The event is being organised to allow the Midlands brewers to pit over 200 beers against one another in an industry based competition. The SIBA Independent Beer Awards are run across SIBA's 8 geographical regions, with the champions from each region moving forwards to the national competition at 'BeerX', the annual national conference in March 2018.
The SIBA Independent Beer Awards represent the very best beer from the UK's independent brewers and are judged by fellow brewers and industry experts making these awards the "Brewers' Choice" awards in the UK.
SIBA Midlands Chair Anthony Hughes said, "We're delighted to be hosting our competition at Nottingham Rugby Club and offering visitors the very best beers from Independent Craft Brewers in the Midlands."
Once the competition has taken place and the winners have been announced, Nottingham Rugby Club will open their doors to the public from 6pm on Thursday 2nd November 2017, giving everyone the opportunity to sample beers selected by brewers as being their very best.
Steve Smith, General Manager at Nottingham Rugby Club explains, "We've hosted beer festivals at the club in the past, but this is going to be our biggest and best yet. It's been a pleasure working with the brewers from SIBA, but then great beer and great rugby has always been a fantastic partnership!"
West Bridgford based Nottingham Rugby Club provides a dramatic backdrop for the beer festival, which will also include street food and entertainment.