Crowd funding finances new equipment for award winning brewery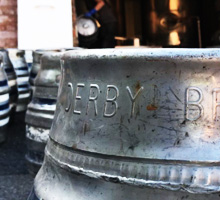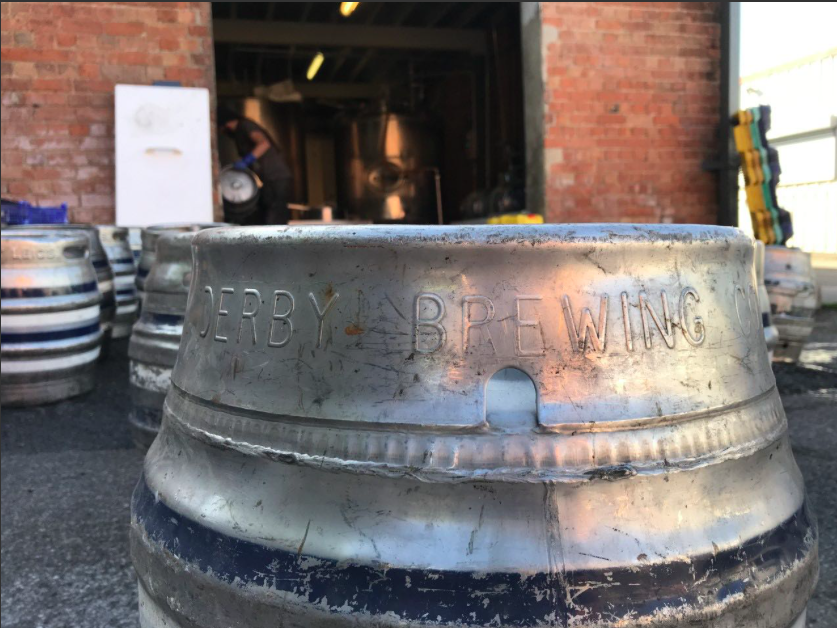 The multi-award winning Derby Brewing Company has recently invested in new equipment to improve the efficiency and output of their Nottingham Road brewery.
The family owned Derby Brewing Company successfully raised £500,000 through a crowdfunding campaign in 2017, some of which has been used to purchase the new equipment. The new kit includes a glycol cooling system, a large fermentation vessel and canning and kegging machinery.
Head Brewer Andy Marshall says, "this new equipment will enable us to keep up with demand in terms of both volume and packaging methods. The new cooling system will enable us to consistently keep larger vessels of beer at an optimal fermentation temperature of 20 – 22 degrees centigrade for ales and 7 -13c for lagers.
The new fermentation vessel is capable of producing 15 barrel brews. Many of our core beers are so popular we sell a single brew within a matter of weeks so this new vessel will help us to maintain stocks and avoid shortages in busy periods. The main difference of this one to our current ones is that it's dual purpose therefore allowing us to use it as a conditioning tank as well. It will also allow us to carbonate our beer opening up more packaging options on site."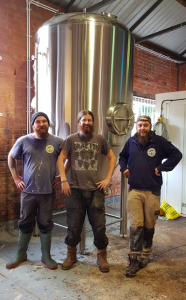 Until now Derby Brewing Co beer has either been sold to the trade in casks and kegs or to consumers in bottles. The beer industry is moving quickly and supermarkets now prefer canned beer over bottled due to cans being more compact and less prone to breakages in transit. With the new equipment, the brewers are working towards producing all of their craft beer range in cans which will consist of the 5 core craft beers plus short runs of unique craft brews. Having canning equipment on site enables the team to deliver one-off brews to the the fast moving craft beer market very quickly. The new equipment will also enable the team to offer their crafted range in carbonised kegs to bars, pubs and restaurants without having to send the beer off site to be put into kegs. This will enable them to better control the quality of the beer as well as benefit from cost savings.
Andy says "Our Crafted range has been hugely popular since its launch last year. We are now developing it further by putting it in cans, which will minimise the time between us brewing it and our customers enjoying it. The craft beer market is incredibly fast paced and breweries need to keep innovating to keep up. We'll be experimenting with techniques and styles for customers to explore different flavours from our new limited edition craft beer range."
As well as their own sites Derby Brewing Company beer is available from pubs, bars and shops across the UK, as well as Tesco, Asda, Coop and Majestic in Derbyshire.
Director Paul Harris says "The crowd funding campaign has enabled us to invest in this fantastic new equipment which will be a big boost to our beer production. I'd like to say a big thank you to everyone who invested with us. We've also got some exciting news about new sites we'll be taking on over the next few months so watch this space!"
Follow Derby Brewing Co on Twitter, Facebook and Instagram for all the updates on this and future brews from our #beardybrewers.