Purity Brewing and Grainstore Brewery take top accolades at the SIBA Midlands Independent Beer Awards 2022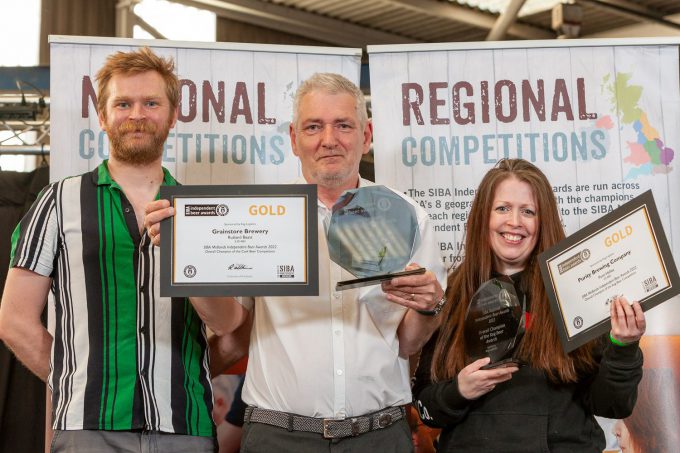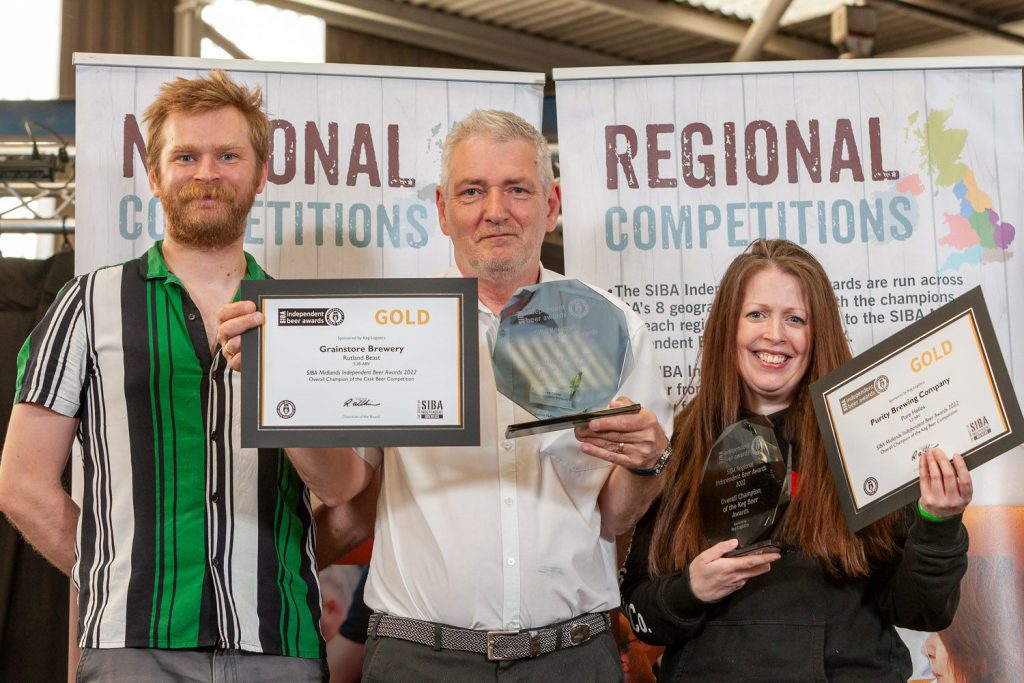 Purity Brewing in Alcester and Grainstore Brewery in Oakham have taken the overall Gold awards in SIBA's Midlands Independent Beer Awards in Cask and Keg beer – making them officially the two top beers in the Midlands for 2022.
The awards are run by the Society of Independent Brewers (SIBA) and are hosted by the Rail Ale Festival at the Roundhouse, near Chesterfield. Every possible type of beer from Bitters, to Pale Ales, to Fruited Sours to Lagers are judged by an expert panel of industry representatives and beer aficionados to find the best of the best.
Purity's 'Pure Helles' (5% ABV) won the top Gold in the keg category and is a traditional German pale lager beer. Pure Helles uses the finest English Maris Otter malt, Pilgrim hops from Worcestershire and a blend of classic German hops of the highest quality that give Pure Helles a clean, refreshing and bright appearance.
Paul Halsey, CEO and Founder of Brewing company said "We're delighted to win this award. It's been 17 years in the making. I've been working with colleagues from Maisel's brewing in Germany for a long, long time. They are the experts of German lager and this beer was born out of a collaboration they did with us. They helped us really refine how to make a great, great Helles. This beer is gluten free, vegan and organic. We're delighted to win Gold."
Grainstore Brewery's 'Rutland Beast' (5.3% ABV) took home the overall gold in Cask beer in the Midlands. Rutland Beast is strong yet exceptionally balanced. Dark earthy brown in colour it's brewed using a combination of seven different malts and wheats, as well as three classic hop varieties and is described as a 'bit of an animal'.
Steve Fuller, Sales Manager from the Grainstore Brewery said "It's incredible. It's an incredible achievement for everyone at the Brewery. I'm lost for words. The folks in the brewery make some exceptional beer. Rutland Beast is a dark beer, that's very tasty and it sells very, very well. I hope that this Gold makes my life as a Sales Manager that little bit easier because it's a beer that deserves to be enjoyed in every pub across the Midlands!"
Presenting the awards was James Calder, SIBA's Chief Executive:
"Having poured many of the beers today I can attest to the incredibly high standard of independent beers across the Midlands region. I want to congratulate all our medal winners and in particular Purity and Grainstore who were the two outstanding 'best in show'. Big thanks to the team at the Rail Ale Festival at Chesterfield Roundhouse for helping to organise a fantastic competition and festival."
The SIBA Midlands Independent Beer Awards judge a huge range of beers across a number of styles before the winners from each category go forward to an 'Overall Champions' final. The SIBA Independent Beer Awards have been entirely revamped for 2022 featuring a brand new set of judging criteria, an international-standard scoring system and hugely experienced 'lead judges' on each table.
To view the full list of winners click here
To view the Awards & Judging photos click here
For more information email the SIBA Press Office via press@siba.co.uk